Politics
Ruck.us | No Parties. Just People.
In CWIHP Working Paper No. 66, "The 'Club of Politically Engaged Conformists'? The Communist Party of Czechoslovakia, Popular Opinion and the Crisis of Communism, 1956," Kevin McDermott and Vítězslav Sommer argue that 1956 represented a 'crisis of communism' of monumental proportions in Eastern Europe, but that Czechoslovakia remained a haven of political stability, ideological orthodoxy and social cohesion despite the upheavals occurring in neighboring Poland and Hungary.
Cold War International History Project :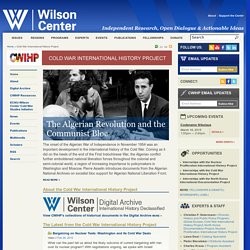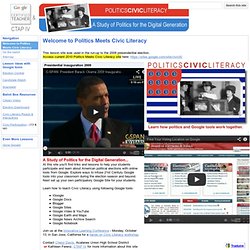 Presidential Inauguration 2009 A Study of Politics for the Digital Generation... At this site you'll find links and lessons to help your students participate and learn about American political elections with online tools from Google. Explore ways to infuse 21st Century Google tools into your classroom during the election season and beyond.
Googlitics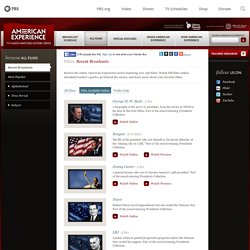 Browse the entire American Experience series featuring over 250 films. Watch full films online, download teacher's guides, go behind the scenes, and learn more about your favorite films. Billy the Kid : 1 hr The boy behind the myth, who in just a few short years transformed himself from a skinny orphan to the most feared man in the West and an enduring icon.
American Experience | Watch Online