Politics
Ruck.us | No Parties. Just People.
NKIDP e-Dossier no. 15, "The 1967 Purge of the Gapsan Faction and Establishment of the Monolithic Ideological System," draws on newly obtained and translated Romanian and East German documents to shed new light on the purge of the so-called Gapsan faction and establishment of the Monolithic Ideological System in 1967 by North Korean founding leader Kim Il Sung, events which continue to loom large over North Korea and suggest that the purge and execution of Jang Song Thaek should be analyzed primarily in the context of efforts to solidify the unitary leadership of Kim Jong Un.
Cold War International History Project :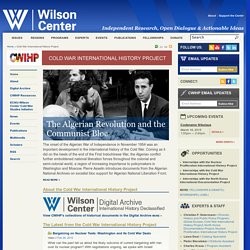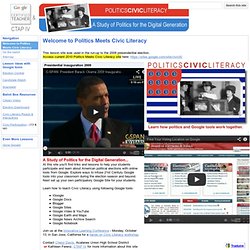 Presidential Inauguration 2009 A Study of Politics for the Digital Generation... At this site you'll find links and lessons to help your students participate and learn about American political elections with online tools from Google. Explore ways to infuse 21st Century Google tools into your classroom during the election season and beyond.
Googlitics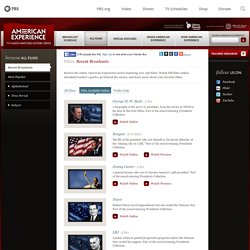 Browse the entire American Experience series featuring over 250 films. Watch full films online, download teacher's guides, go behind the scenes, and learn more about your favorite films. JFK : 4 hrs Forever enshrined in myth by an assassin's bullet, Kennedy's presidency long defied objective appraisal.
American Experience | Watch Online