Pdf
PDFBinder is a simple tool that lets you merge any number of PDF documents into one, without having to resort to slow, user-unfriendly, expensive software. With a good PDF printer, like PDFCreator, and PDFBinder installed on your workstation, you are able to do anything in PDF. Example: attach a "print" of a website and a scanned pile of vouchers to your meeting agenda, before you e-mail it as one single PDF document.
pdfbinder - Project Hosting on Google Code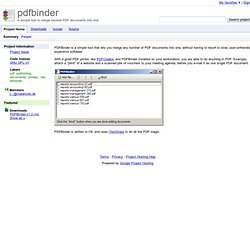 On this site you can read and download free books online in pdf format. It's database covers an extensive array of pdf books in different languages that describe all types of subjects and topics. For those who're looking for free e books online, this site has made it easier for readers to search for what they want, through their built-in search engine and the additional filters. After typing the search engine keywords, you can also filter the size of the downloadable book, the page count and the language so they can trim down the results to fit what they're actually looking for.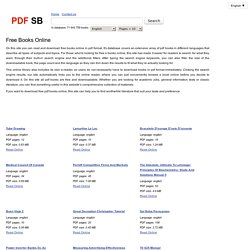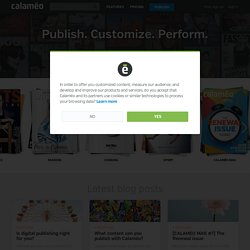 Publish documents to any devices! The first free document publishing platform to support iPad, iPhone and iPod Touch. Share with the world! Connect with your Facebook account and share publications you like with your friends. Find interesting readings! Thousands of new publications are added daily.