News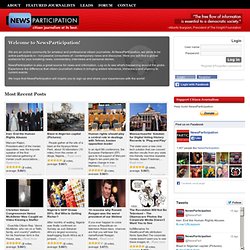 NewsParticipation
Welcome to NewsParticipation! We are an online community for amateur and professional citizen journalists. At NewsParticipation, we strive to be active participants in - not passive consumers of - contemporary news and discourse. Here you will find a global audience for your breaking news, commentary, interviews and personal stories.
Hyperlocal News & Opinion Around the World
Know more about your documents. DocumentCloud runs every document you upload through OpenCalais, giving you access to extensive information about the people, places and organizations mentioned in each. Reveal all the dates mentioned in a set of documents, and plot them on a timeline. Zoom in to view just the few critical months or days.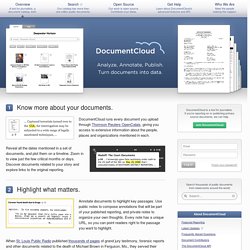 SourceWatch.org is an interactive wiki website that depends on readers like you to improve content. If you want to help us grow SourceWatch with well documented research and become a volunteer editor, click here for more information. National Restaurant Association Excerpt from a longer SourceWatch article on the National Restaurant Association: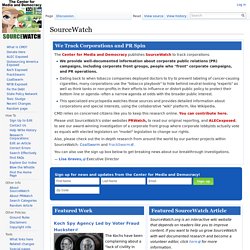 WikiLeaks The US Embassy Dispatches - SPIEGEL ONLINE - News
LONGNEWS.ORG
Fwix / Ottawa
The Fwix technology and data has now been ported over to Radius , the leading sales intelligence provider on small businesses. Radius is the first SMB sales intelligence platform, and it is proving to be a great business model. We are continuing to build upon our valuable technology and data, but have changed our name and visual identity to better suit our new market. Notice: All Fwix services will discontinue on May 31st, 2012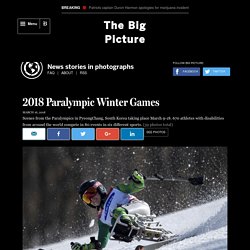 The 2014 National Geographic Traveler Photo Contest has begun. Photographers from around the world can submit their photos in the four categories: Travel Portraits, Outdoor Scenes, Sense of Place and Spontaneous Moments. The grand prize winner will receive a National Geographic Expedition to Alaska. The deadline is Monday, June 30, at 12 p.m.