News
NewsParticipation. Hyperlocal News & Opinion Around the World. NowPublic.com | The News is NowPublic. CNN iReport - Share your story, discuss the issues with CNN.com. Blottr Breaking News - latest London news 24 7 - entertainment, travel, technology, sport, business and politics.
Breaking News, Current Events, Latest News and World Events at allvoices.com. Demotix.com | The Street Wire. DocumentCloud. SourceWatch. SourceWatch.org is an interactive wiki website that depends on readers like you to improve content.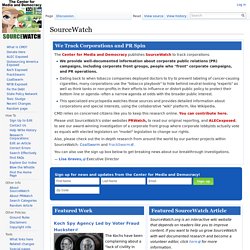 If you want to help us grow SourceWatch with well documented research and become a volunteer editor, click here for more information. National Restaurant Association Excerpt from a longer SourceWatch article on the National Restaurant Association: Mapeas. WikiLeaks The US Embassy Dispatches - SPIEGEL ONLINE - News. LONGNEWS.ORG. What happened in my birth year? Fwix / Ottawa. LIFE - Your World in Pictures. The Big Picture. Many indigenous groups, including the Huni Kui, Ashaninka, and Madija, live in villages in the Brazilian rainforest near the border with Peru.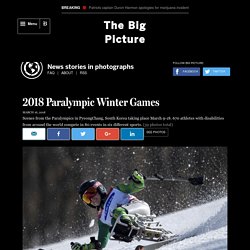 Over the past three years, the Ashaninka and Madija say that they have seen more and more incursions on their territory from uncontacted tribes, defined by Survival International as groups who have no peaceful contact with mainstream society. The "Bravos," or "Braves," as uncontacted Indians are called in the region, carry out raids on other villages, putting the communities along the Envira River on permanent alert.
Leaders of the Ashaninka tribe have asked the government and NGOs for help in controlling what they consider an encroachment on their area by these uncontacted indigenous groups, stating that the movement of these other tribes is the result of pressure caused by illegal logging across the border in Peru.
---