Magazine
History of Whole Earth Catalog. The WHOLE EARTH CATALOG was published regularly from 1968 to 1972, but only intermittently thereafter.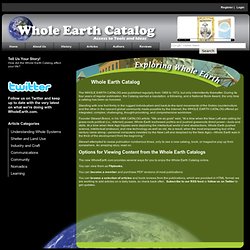 During its four years of regular publication, the Catalog earned a reputation, a following, and a National Book Award, the only time a catalog has been so honored. Standing with one foot firmly in the rugged individualism and back-to-the-land movements of the Sixties counterculture and the other in the nascent global community made possible by the Internet, the WHOLE EARTH CATALOG offered an integrated, complex, challenging, thought-provoking, and comprehensive worldview. Founder Stewart Brand, in his 1968 CATALOG article, "We are as gods" said, "At a time when the New Left was calling for grass-roots political (i.e., referred) power, Whole Earth eschewed politics and pushed grassroots direct power—tools and skills.
Goodbye, paper flatplans - Flatplan. In Focus. The 26th annual National Geographic Traveler Photo Contest is under way, and entries will be accepted for another six weeks, until June 30, 2014.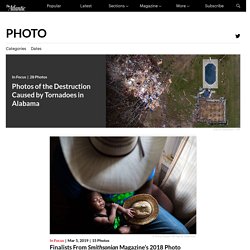 First prize winner will receive an 8-day Alaskan expedition for two. National Geographic was once more kind enough to allow me to share some of the early entries with you here, gathered from four categories: Travel Portraits, Outdoor Scenes, Sense of Place, and Spontaneous Moments. Photos and captions by the photographers. [30 photos] Think Quarterly. Make your own magazine - OpenZine.com.
---
clippingpath1 Feb 20 2014

Clipping Path Android (CPA) - is a Perfect Outsourcing destination for Clipping Path,Cut Path, Photo Masking, Image Retouching Image Restoration and Other related services.
---