Literacy
Creativity. Languagearts. Stories. Financial. Character Scrapbook. Primary Pad · Superfunky Collaborative Writing For Schools. LendMeYourLiteracy » Create. Collaborate. Celebrate.
Interactive ebooks for children. Reading Rockets. 5 Great Books to Build Your Character - ReadWriteWeb. Tough economic times and startups have at least one thing in common - you need character and determination to survive.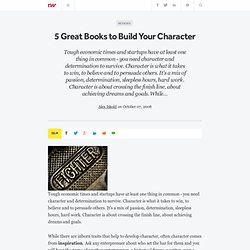 Character is what it takes to win, to believe and to persuade others. It's a mix of passion, determination, sleepless hours, hard work. Character is about crossing the finish line, about achieving dreams and goals. While there are inborn traits that help to develop character, often character comes from inspiration.
---