Homework
Integrates with Teachers.io! If your teacher uses Teachers.io, simply join their class in the app and all of the class information will automatically be synced to your myHomework account! Find your teacher and join your class myHomework makes it easy to find and join your class Syllabus No need to print out your syllabus. It will always be available with a simple touch. Attachments & Resources Access the class materials right on your phone! Announcements Get announcements from your teachers.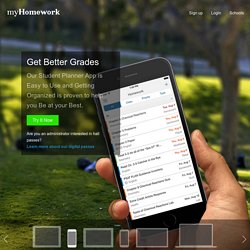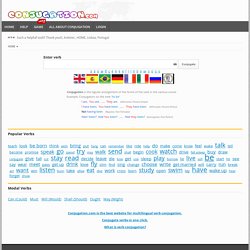 Conjugation is the regular arrangement of the forms of the verb in the various voices Example: Conjugation on the verb "to be" I am, You are, .....
Welcome to The Tutoring Hut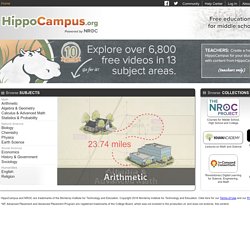 Can I take a course at HippoCampus for credit? How do I enroll in a course at HippoCampus? Are there any fees to take your courses? How do I make a comment or ask a question? How do I get individual help with my homework assignment?
Dweeber
Gradefix users show an average of at least a half a grade improvement in overall coursework. Studying material in smaller increments over time increases retention rates - which means better test scores! Designed to be simple, friendly and easy, Gradefix is designed to uncomplicate your already hectic world. Missed some homework? Gradefix automatically adjusts your schedule and instantly outlines a way for you to get back on track so everything gets done.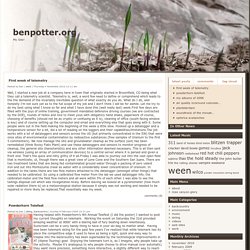 GradeFix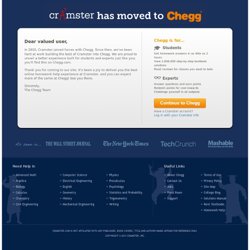 Dear valued user, In 2010, Cramster joined forces with Chegg. Since then, we've been hard at work building the best of Cramster into Chegg. We are proud to unveil a better experience built for students and experts just like you; you'll find this on Chegg.com. Thank you for coming to our site. It's been a joy to deliver you the best online homework help experience at Cramster, and you can expect more of the same at Chegg!