Chemistry
Astronomy
The Spangler Effect at Steve Spangler Science. You're about to enter one of the largest libraries of hands-on science experiments, science fair projects, professional demonstrations, and science videos available online today.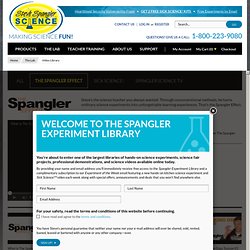 By providing your name and email address you'll immediately receive free access to the Spangler Experiment Library and a complimentary subscription to our Experiment of the Week email featuring a new hands-on kitchen science experiment and Sick Science! ™ video each week along with special offers, announcements and deals that you won't find anywhere else. Body Browser - Google Labs. BBC DIY Science - Make your own catapult.
Copyrighted image Credit: The Open University Open2.net fades away...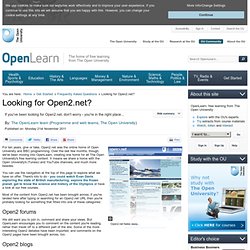 For ten years, give or take, Open2.net was the online home of Open University and BBC programming. Over the last few months, though, we've been moving into OpenLearn, creating one home for all The Open University's free learning content. It means we share a home with the Open University's iTunesU and YouTube channels, and much more besides. You can use the navigation at the top of this page to explore what we have on offer. There's lots to do - you could watch Evan Davis exploring the state of British manufacturing7; explore the frozen planet8; get to know the science and history of the Olympics9 or have a look at our free courses. Panoramic 360 view of LHC at CERN. France is affectionately referred to as "the Hexagon" for its overall shape.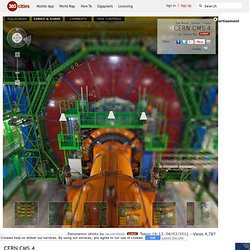 French history goes back to the Gauls, a Celtic tribe which inhabited the area circa 300BC until being conquered by Julius Caesar. The Franks were the first tribe to adopt Catholic Christianity after the Roman Empire collapsed. Ever Wondered Why Roadshow You Tube Channel. Body Browser - Google Labs. Educational Games. NEURO SCIENCES Find out more about our nervous system in 18 animated stops.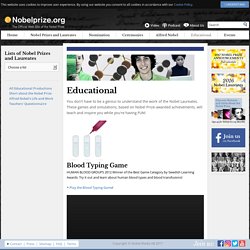 Have a look! Or watch the documentary The Mystery of Memory which provides a unique insight into the secrets of the brain's astounding ability to record and recall information, and includes interviews with some of today's most prominent scientists, such as Eric Kandel, 2000 Nobel Laureate in Physiology or Medicine. Watch "The Mystery of Memory" 29 min. In order to see the video you need Adobe Flash PlayerCopyright © Nobel Media AB 2009Credits: Kikim Media (production)
---