Blog
This is a guest post from Samantha Morra of EdTechTeacher.org, an advertiser on Free Technology for Teachers. Many of us using technology in the classroom find ourselves caught between two worlds: Apple and Google. Apple's iPad is a fantastic tool in the classroom which provides students with various opportunities to consume, create, and communicate. Similar to a swiss-army knife, it is only limited by how we choose to use it. At the same time, Google apps provide students with cloud-based services, from search to document creation and sharing, that work seamlessly on iPad. So, what are some of the best ways to experience Google on the iPad?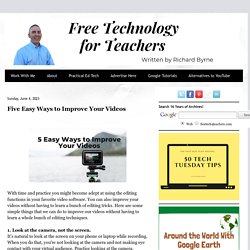 Wordpress News Theme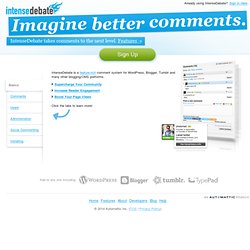 IntenseDebate
IntenseDebate Comment System Imagine better comments. IntenseDebate takes blog and website comments to the next level.Features Signup for better comments Already using IntenseDebate? Sign In Here.
IdeaFry