Kitchen items
My Kitchen is Perfect. The Deglon Meeting Knife Set. Designed by Mia Schmallenbach, the Deglon Meeting Knife Set won first prize in the 5th European Cutlery Design Awards.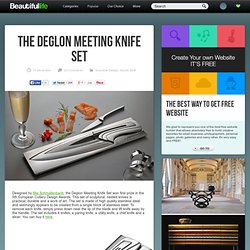 This set of sculptural, nested knives is practical, durable and a work of art. The set is made of high quality stainless steel and seemingly appears to be created from a single block of stainless steel. Dinner ware. Kitchen Helpers. I found these helpful charts last week and just had to share!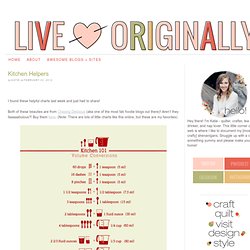 Both of these beauties are from Chasing Delicious (aka one of the most fab foodie blogs out there)! Aren't they faaaaabulous?! Kitchen. Unique Kitchen Gadgets, Cool Kitchen Gifts for Cooks.
---