Interesting people
Timothy Leary's Transformation From Scientist to Psychedelic Celebrity - Wired Science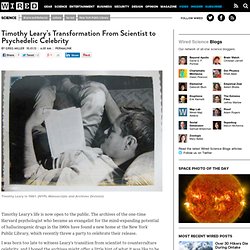 Timothy Leary's life is now open to the public.
Epica pictures – Free listening, videos, concerts, stats, & pictures at Last.fm
Matthew Carpenter, age 10, has completed 642 inverse trigonometry problems at KhanAcademy.org.Photo: Joe Pugliese "This," says Matthew Carpenter, "is my favorite exercise." I peer over his shoulder at his laptop screen to see the math problem the fifth grader is pondering. It's an inverse trigonometric function: cos-1(1) = ? Carpenter, a serious-faced 10-year-old wearing a gray T-shirt and an impressive black digital watch, pauses for a second, fidgets, then clicks on "0 degrees."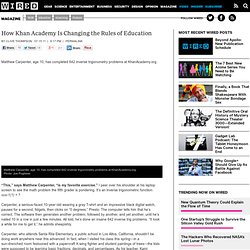 Some of the grandest, most controversial men in history have ended their lives with a poignant, biting farewell. Some laugh at death, others laugh at their killers, still others offer a culminating statement of wisdom. These colorful individuals ensured their fateful last words eloquently summarized their existences. 1.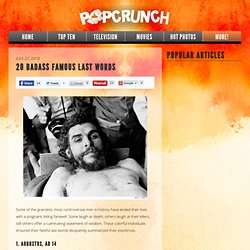 The 2010 Pajiba Ten -- The 4th Annual List of the Ten Most Bangable Celebrities on the Planet
By Dustin Rowles | Guides | July 14, 2010 | Comments (0 View Today marks the Fourth Annual Pajiba Ten -- The Ten Most Bangalicious Celebrities on the Planet, as determined and ranked by our readers.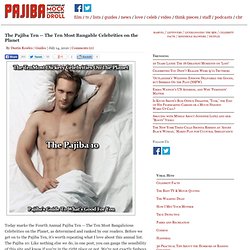 There are many aspects of the very public Charlie Sheen kerfuffle after his feud with CBS that we wish we could forget: the term "winning," the bizarre references to "tiger blood," the rambling boasts.
Bree Olson - The Top 10 Everything of 2011