Blog stuff
10 Awesome Infographics for Graphic Designers. As a graphic designer, you've probably designed at least a few infographics for your clients – or even for fun.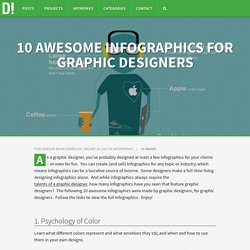 You can create (and sell) infographics for any topic or industry, which means infographics can be a lucrative source of income. Some designers make a full-time living designing infographics alone. How to Blog: Blogging Tips for Beginners. Things My Father didn't Teach Me, How to tie a Tie. Crime Map Beta. Clock Screensaver:Download AJScreensaver Freeware screensaver displays the Belgium digital clock a Timeline and more. AJ Screensaver is a freeware clock screensaver.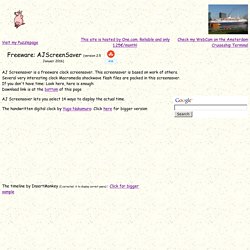 This screensaver is based on work of others. Several very interesting clock Macromedia shockwave flash files are packed in this screensaver. If you don't have time: Look here, here is enough: Download link is at the bottom of this page This screensaver can be uninstalled through the [Control Panel] [Software Add remove programs] It can be installed through accounts with limited access rights.
---