____untagged
iGO My way™ 2009 for iPhone - iGO My way™ 2009 - Europe edition
Networking: Confessions of a Twitter Convert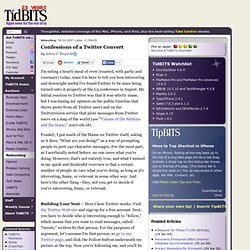 I'm eating a hearty meal of crow (roasted, with garlic and rosemary) today, since I'm here to tell you how interesting and downright useful I've found Twitter to be since being turned onto it properly at the C4 conference in August. My initial reaction to Twitter was that it was utterly inane, but I was basing my opinion on the public timeline that shows posts from all Twitter users and on the Twittervision service that plots messages from Twitter users on a map of the world (see "Visions of the Sublime and the Inane," 2007-06-18). Frankly, I put much of the blame on Twitter itself, asking as it does, "What are you doing?" as a way of prompting people to post 140-character messages. For the most part, as I acerbically noted before, no one cares what you're doing.
Welcome to the new-look JobStats. We are currently tracking 3,685 different skills and job titles from over 14 million jobs since 1999. If you would like to see the old version of the site you can see it here.
JobStats - the current state of the UK computing job market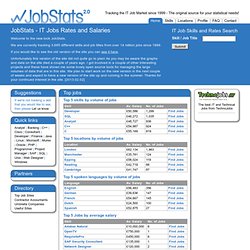 Jason Reinsvold's BowMaster
MoMB - Most Anticipated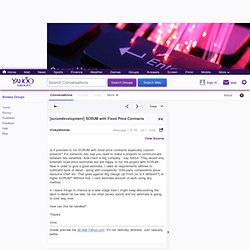 scrumdevelopment : Message: [scrumdevelopment] SCRUM with Fixed
Is it possible to run SCRUM with fixed price contracts especially custom projects? For instance, lets say you need to make a program to communicate between two satellites. And client is big company - say NASA.
Note: Be sure to see my follow-up article about the traffic I got for this post from digg.com. The speed at which your hard drive transfers data is very important, right? Especially if you need to copy a 20-gigabyte file, like I did. My laptop was initially copying the file at 2 MB/s because it was transferring in PIO-only mode, which would have taken almost three hours. Not only is PIO terribly slow, it consumes lots of CPU power.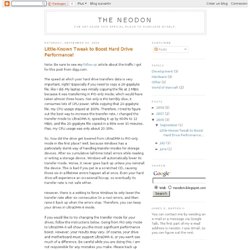 Little-Known Tweak to Boost Hard Drive Performance!
Categoria:Roma - WikiGuida
The page you are looking for might have been removed, had its name changed, or is temporarily unavailable. Please try the following: Make sure that the Web site address displayed in the address bar of your browser is spelled and formatted correctly.
Open Feedback Dialog by Google Translate Informazioni, specialità e promozioni da 1118 Ristoranti di Roma Login / Registrati | Segnala un locale | Aiuto Benvenuti su MenuDiRoma
La guida ai ristoranti di Roma e Lazio. Tra colazione, pranzo o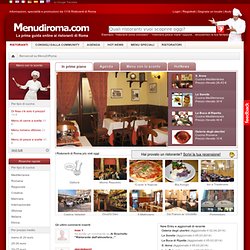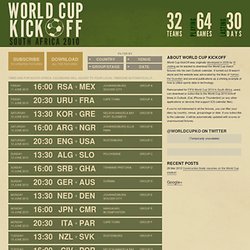 About World Cup KickOff World Cup KickOff was originally developed in 2006 by Si Jobling as he wanted to download the World Cup match fixtures into his own Outlook calendar. It turned out Si wasn't alone and the website was advocated by the likes of Yahoo!, the Guardian and several publications as a shining example of how to utilise sports data in technology. Reincarnated for FIFA World Cup 2010 in South Africa, users can download or subscribe to the World Cup 2010 kickoff times in Outlook, iCal, iPhone or Thunderbird (or any other applications or devices that support ICS calendar files). If you're not interested in all the fixtures, you can filter your diary by country, venue, group/stage or date.
World Cup KickOff - All the match details for World Cup 2006 in
del.icio.us/elisebauer/recipes