Key-value
M/Gateway Developments Ltd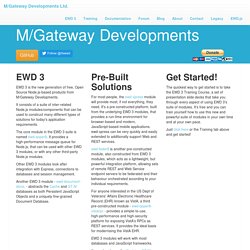 What is M/DB? M/DB is a Free Open Source "plug-compatible" alternative to Amazon's SimpleDB database . Outwardly, M/DB behaves identically to SimpleDB, being accessed through the same REST APIs and returning identical responses.
While experimenting on how to prototype a Cloud XAM Storage System using Amazon Web Services (AWS), I experimented with the Amazon SimpleDB service using Java and the Typica AWS client library. I looked though the Internet for easy examples of how to use this library but found none that I liked - so here is my attempt at a tutorial on using the Typica library with the Amazon SimpleDB service. To use the Typica library, you should download the latest version of the library. As of the date of this post it is typica.1.6 . Install this library wherever you like; just make sure to add the location to your CLASSPATH.
Amazon SimpleDB Typica Tutorial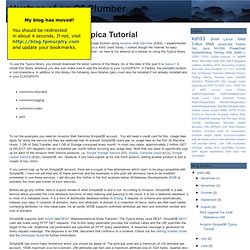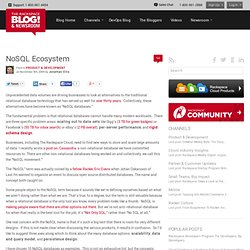 Unprecedented data volumes are driving businesses to look at alternatives to the traditional relational database technology that has served us well for over thirty years . Collectively, these alternatives have become known as "NoSQL databases." The fundamental problem is that relational databases cannot handle many modern workloads.
Rackspace Cloud Computing & Hosting |  NoSQL Ecosystem