Article
Service Composition
The majority of SOA publications are concentrating on definition and implementations of the individual business services.
A lot of emphasis has been placed on implementing Service Oriented Software according to best practices and principles. But how about the worst practices?
SOA anti-patterns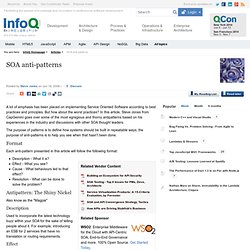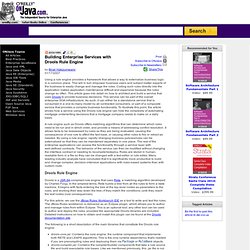 by Birali Hakizumwami 01/17/2007 Using a rule engine provides a framework that allows a way to externalize business logic in a common place.
Building Enterprise Services with Drools Rule Engine
Java Performance: The Return of the Usual Suspects (Olaf Heimbur