Blogs sympas
Actualité News, News
Publié par Guilhem le 3 avril 2014 · 1 commentaire Salut à tous ! Toutes les vidéos du troisième round sont maintenant sorties, découvrez-les maintenant GROUPE A JEB vs G/S/B Technical: HAL vs. deathfish Artistic: Kay vs. The Dane Double: Menowa* & mi vs. Blue & RPD UPSB vs PPP Technical: Zkhan vs. Tmkk Artistic: Padrace vs.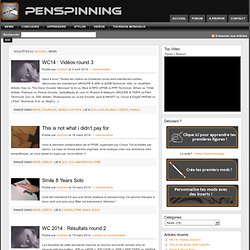 Gris-bleu -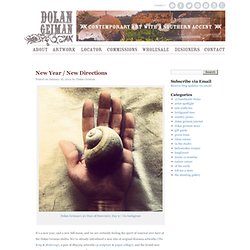 Daily Dolan Geiman
December is such a wonderful time for visiting with great friends and family. Often times, though, the holidays bring some extra stress to our lives making it hard to juggle work, extra visits, holiday errands and baking. Below are a few seasonal root vegetable recipes to help keep you grounded and nourish your house guests. Grant and I have had some conflicting schedules lately but we try to make sure we get to spend at least every Sunday together. Often we make time to cook a good meal together on Sunday afternoons. Many times, Grant will prepare a roast chicken with vegetables as his Mom often did on Sundays when he was a kid.
novembre 2008
GUTTER DOG BLUES
Après une soirée passée avec un ami, un Ange, de l'enfer celui là, à passer le temps à peaufiner l'avenir FreeFreaks, je prends la route entre nuit et bitume. Comme tous les jours, je sens ma peau de dessous le cuir jouer avec le vent et la chaleur du métal. Et là je suis bien, me sens chien errant et je peux à ce moment faire le point. Toujours un nouveau bilan, entre les passages en roues libres. Une chance d'être toujours, et tout ce trésor en mouvement d'avoir été. Récompenses du travail de ne rien avoir lâché, malgré les batailles perdues, malgré les blessures rapportées.