Misc
Scan Team. Demon Diary Yaoi Online · Animephile! Please support Animephile by disabling it for this website.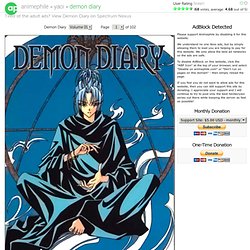 We understand no one likes ads, but by simply allowing them to load you are helping to pay for this website. We only allow the best ad networks so the ads are safe. Sakura Crisis » Completed Projects. This is the full list of all of our completed projects.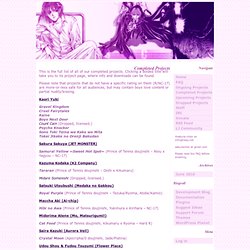 Clicking a bolded title will take you to its project page, where info and downloads can be found. Please note that projects that do not have a specific rating on them (R/NC-17) are more-or-less safe for all audiences, but may contain boys love content or partial nudity/kissing. Kaori Yuki. Nihonomaru Anime Network. Morally Bankrupt Translations. Esthetique.
---