Windows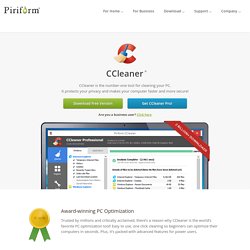 CCleaner Optimization and Cleaning CCleaner is the number-one tool for cleaning your Windows PC.
Version 1.75 Operating Systems: Microsoft Windows XP, Vista, 7, 8, 8.1 (32-bit and 64-bit) Languages Available: English, Arabic, Bosnian, Bulgarian, Catalan, Chinese Simplified, Chinese Traditional, Croatian, Czech, Danish, Dutch, Estonian, Finnish, French, German, Greek, Hebrew, Hungarian, Italian, Latvian, Lithuanian, Macedonian, Norwegian, Polish, Portuguese (Brazil), Portuguese (Portugal), Romanian, Russian, Serbian, Slovak, Slovenian, Spanish, Swedish, Thai, Turkish, Vietnamese.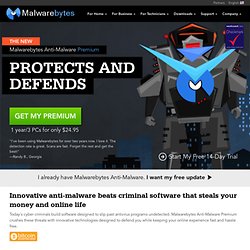 Home | Licence | FAQ | Docs | Download | Keys | LinksMirrors | Updates | Feedback | Changes | Wishlist | Team PuTTY is a free implementation of Telnet and SSH for Windows and Unix platforms, along with an xterm terminal emulator.