Personal Projects
How to Install a Traditional Brick Walkway. Remove all the existing end pavers.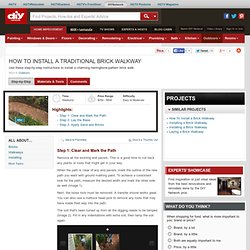 This is a good time to cut back any plants or roots that might get in your way. When the path is clear of any end pavers, mark the outline of the new path you want with ground marking paint. To achieve a consistent look for the path, measure the desired width and mark the other side as well (Image 1). Next, the loose rock must be removed. "Цитата из Библии", версия 6.0 – ведется открытая разработка | Things Inside My Heart (timh.ru) Biblequote - BibleQuote - a freeware Bible study and e-book tool. BibleQuote - a freeware Bible study and e-book tool.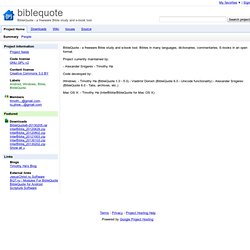 Bibles in many languages, dictionaries, commentaries. E-books in an open format. Project currently maintained by: - Alexander Snigerev - Timothy Ha. How To Organize Information And Improve Your Design. Have you ever visited a website with expectations about what you would find only to discover that site held none of the information you were looking for?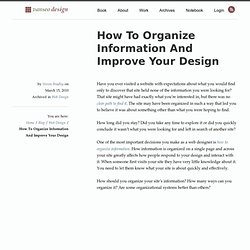 That site might have had exactly what you're interested in, but there was no clear path to find it. The site may have been organized in such a way that led you to believe it was about something other than what you were hoping to find. How long did you stay? Did you take any time to explore it or did you quickly conclude it wasn't what you were looking for and left in search of another site? One of the most important decisions you make as a web designer is how to organize information. Knownasilya's Profile - GitHub.
BurstCreations.com - Improving the web one relationship at a time. Car Projects. CoP.
---