News Articles Education
About the Journal
"We don't get it. One day she says we should do one thing, and then the next day she says something different." This statement is felt by all but spoken by Carmen, a student from one of the two communities involved in the project.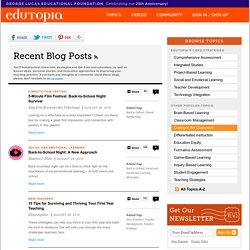 84% Discount Expiring In… 4 hours 22 minutes 7 seconds! " 10 Step-by-Step Webtool Videos That Make You Feel Like You Can Do It Too! " Watch these fun videos and YOU will learn 10 webtools that can improve your classroom Forever… and we have the Teacher Feedback to prove it!
Get Your Webtools Resource Bundle – Vol. 1
Tch This Week: Quick Classroom Tips & Tricks for 2012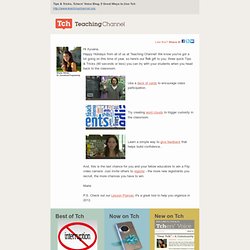 Hi Ayuana, Happy Holidays from all of us at Teaching Channel! We know you've got a lot going on this time of year, so here's our Tch gift to you: three quick Tips & Tricks (90 seconds or less) you can try with your students when you head back to the classroom. Use a deck of cards to encourage class participation. Try creating word clouds to trigger curiosity in the classroom.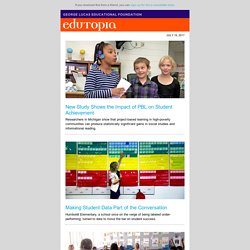 Edutopia is produced by The George Lucas Educational Foundation, a nonprofit operating foundation established in 1991 by filmmaker George Lucas. Edutopia is dedicated to improving the K-12 learning process by documenting, disseminating, and advocating innovative, replicable, and evidence-based strategies that prepare students to thrive in their future education, careers, and adult lives. This free e-newsletter is published weekly and available to anyone interested in improving education. If you received this message from a friend, you can sign up for the e-newsletter here. As a subscriber to Edutopia News, you may receive special offers and updates from our sponsors and supporters, sent by Edutopia.org. For details on how we protect your privacy, please read our Privacy Policy.
3rd Grade's a Hoot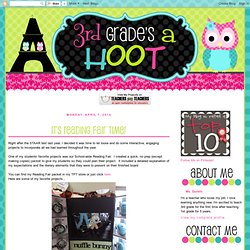 It's Friday! The STAAR test is so close and we are hard at work tying up loose ends. I have found tons of helpful test prep units on TPT.
As we head into this time of Thanksgiving, I hope that the feeling of gratefulness is on your heart. I realize that not all the hundreds of educators that I collaborate with world-wide, celebrate this holiday, so I hope you'll indulge me. Regardless of where you are in your life or career now, there is at least one thing, one person you can be grateful for.
Teaching With Soul - Inspiring, Mentoring, Equipping Teachers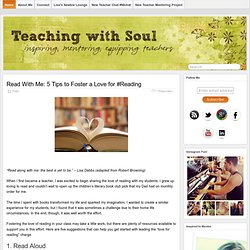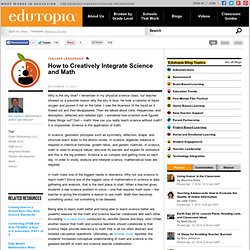 How to Creatively Integrate Science and Math
Why is the sky blue? I remember in my physical science class, our teacher showed us a possible reason why the sky is blue. He took a canister of liquid oxygen and poured it out on the table. I saw the blueness of the liquid as it flowed out and then disappeared.
Education Week: 2011 Year-in-Review Blog Posts
Published Online: December 30, 2011 By The Editors In 2011, Education Week published in print and online well over 100 thoughtful Commentaries on education issues. To give a sense of which opinion essays our readers found most compelling, the editors at Education Week have compiled a list of our 10 most-viewed Commentaries. Below, they are ordered by the number of online page views they generated. Revisit these Commentaries and examine perspectives you may have missed in 2011.
The 10 Most Viewed <i>EdWeek</i> Commentaries of 2011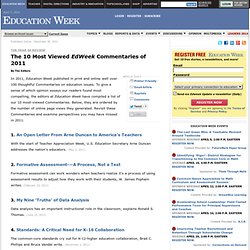 2011: The Year in Review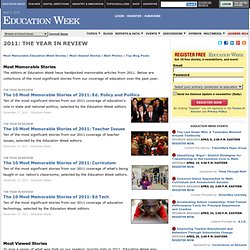 Most Memorable Stories The editors at Education Week have handpicked memorable articles from 2011. Below are collections of the most significant stories from our coverage of education over the past year: Ten of the most significant stories from our 2011 coverage of education's role in state and national politics, selected by the Education Week editors. December 27, 2011 - Education Week Ten of the most significant stories from our 2011 coverage of teacher issues, selected by the Education Week editors.