Computer and Information Technology II
Computer and Technology Information III
Since this post got quite popular I decided to incorporate some of the excellent suggestions posted in the comments, so this list now has more than 50 books in it. BTW : I'm not very strict on the definition of "ebook", some of them are really just HTML versions of books. [ UPDATED : 2012-01-18] Learning a new programming language always is fun and there are many great books legally available for free online. Here's a selection of 30 of them: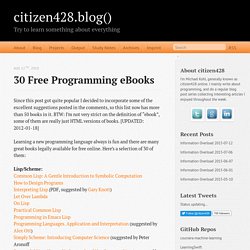 Need to monitor Linux server performance? Try these built-in commands and a few add-on tools. Most Linux distributions are equipped with tons of monitoring. These tools provide metrics which can be used to get information about system activities.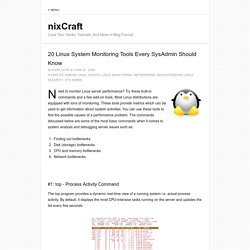 C Tutorial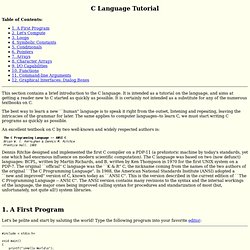 C Language Tutorial Table of Contents: This section contains a brief introduction to the C language. It is intended as a tutorial on the language, and aims at getting a reader new to C started as quickly as possible. It is certainly not intended as a substitute for any of the numerous textbooks on C. The best way to learn a new ``human'' language is to speak it right from the outset, listening and repeating, leaving the intricacies of the grammar for later.
Note: This is an historic document. We are no longer maintaining the content, but it may have value for research purposes. Pages linked to from the document may no longer be available.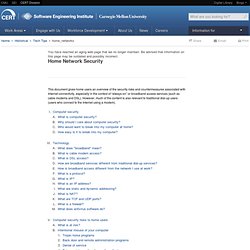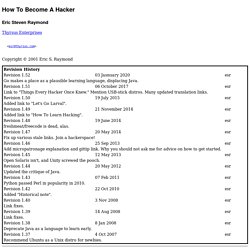 Copyright © 2001 Eric S. Raymond As editor of the Jargon File and author of a few other well-known documents of similar nature, I often get email requests from enthusiastic network newbies asking (in effect) "how can I learn to be a wizardly hacker?".