My PD Opps
ISTE 12 Blogposts - Google Docs
Digital Differentiation with Screencasting - Download free content from Apple Distinguished Educators on iTunes
Digital Skills for 21st Century Teachers
I am frequently asked about how to become a Google Certified Teacher. To become a Google Certified Teacher (different than a Google Apps Certified Trainer) you need to attend a Google Teacher Academy. The next Google Teacher Academy has been announced.
Apply Now for the NYC Google Teacher Academy
How Students Benefit From Using Social Media 12.65K Views 0 Likes
Education | SmartBlogs SmartBlogs
These days I'm a STEM curriculum writer and advocate, but I'll confess that each year when Middle Level Education Month rolls around, I feel an extra longing to be back in a science classroom with young adolescents elbowing their way through the door, eager to learn "stuff." It's a place where I spent 16 wonderful years of my professional life. Many of my middle-school students were natural scientists.
Would you like to learn more about teaching blogs?
Have you heard of the Virtual Teaching Expo?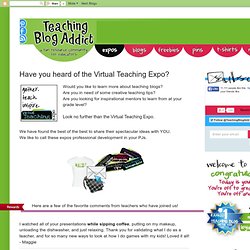 BLC Conference - Registration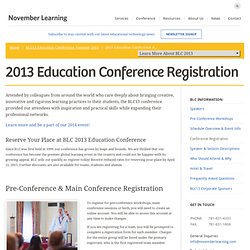 Reserve Your Place at BLC 2013 Education Conference