My PD Opps
ISTE 12 Blogposts - Google Docs
Digital Differentiation with Screencasting - Download free content from Apple Distinguished Educators on iTunes
Digital Skills for 21st Century Teachers
Apply Now for the NYC Google Teacher Academy
How Students Benefit From Using Social Media 12.65K Views 0 Likes
Education | SmartBlogs SmartBlogs
The conversation caught me by surprise. Perhaps it was because I had lost contact with him for nearly three years. Maybe it was because I was being celebrated when I had really come to celebrate the achievements of others.
Would you like to learn more about teaching blogs?
Have you heard of the Virtual Teaching Expo?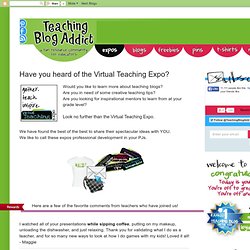 BLC Conference - Registration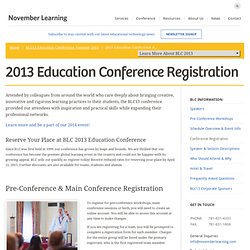 Attended by colleagues from around the world who care deeply about bringing creative, innovative and rigorous learning practices to their students, the BLC13 conference provided our attendees with inspiration and practical skills while expanding their professional networks.