How To...
So you have decided to flip your classroom this year and invert your instruction method hoping to get more student engagement and boost their productivity levels.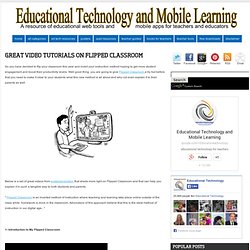 LyndsieGraves: http://t.co/33P2EsEq Surve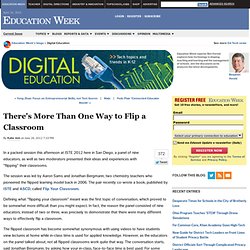 In a packed session this afternoon at ISTE 2012 here in San Diego, a panel of nine educators, as well as two moderators presented their ideas and experiences with "flipping" their classrooms.
and the Flipped Classroom
TED-Ed
Can TED Talks Really Work in a Classroom?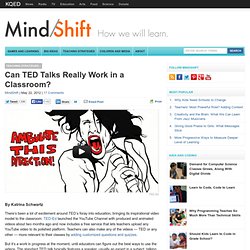 You've found your online resources, made your videos, and created some online games that will help your students learn the concepts you plan to demonstrate during your flipped lesson.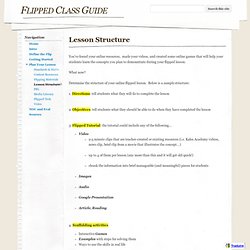 Lesson Structure - Flipped Class Guide
When I wrote How "Flip This Lesson" by TED Ed Could Help Teachers More , on May 10, 2012, I got some push-back from tededlogan who wrote, "Hey there, Jumarqui. Thanks for doing this.
How to "Flip this Lesson" Using YouTube and TED Ed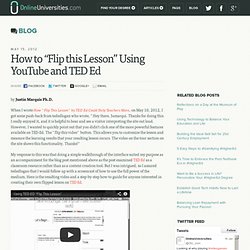 The concept of the flipped classroom seems to be gaining ever increasing momentum within the field of education generally. Much of this revolves around the use of video to deliver input / lectures to students who can then come to class and do the more engaging and practical part of their work with some teacher support. One of the major criticisms of this method though is that a dull unengaging content doesn't suddenly become engaging because it's on a video on the web, so how do we get students to engage with the content and make sure they watch it in a challenging and interactive way.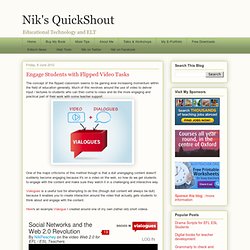 Engage Students with Flipped Video Tasks
karimderrick: flipped in all subjects sh
cybraryman1: From @DaretoChem it's abou
It is always interesting for me to hear my students' opinions on things... that is why I have a "reflection" for them to complete every week during the semester (completely optional, but I do offer some participation points - ugh, I even hate saying that, but it's true...it's one way to have them do something that doesn't really benefit them in any way)
What is a Flipped Classroom? My students define in their words...