Art and Education Links and Resources
Discipline Help: You Can Handle Them All. Bierce | Science & Technology. An Error Occurred Setting Your User Cookie. The JSTOR site requires that your browser allows JSTOR ( to set and modify cookies.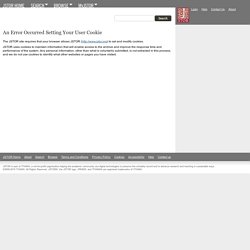 JSTOR uses cookies to maintain information that will enable access to the archive and improve the response time and performance of the system. Any personal information, other than what is voluntarily submitted, is not extracted in this process, and we do not use cookies to identify what other websites or pages you have visited. Home. Art Lesson Plans, Art Ideas, and Art Activities, Teacher Resources, educator, education resources, printables, worksheets, thematic units.
Shapes Poster For this activity all you are going to need is a basic poster paper or a large coloured peice is also replaceable,fat tip felt markers,and clean white paper.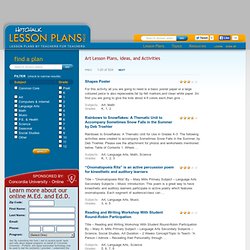 So first you are going to give the kids about 4-5 colors each,then give … Subjects: Art, Math Grades: Artstuff. Home.
---