Wedding Dresses
Taffeta Ball Gown with Layered Tulle Skirt
Organza A-Line Gown with Angled Draped Pick-Ups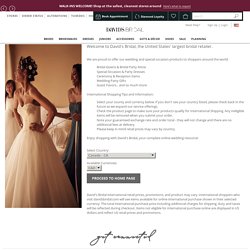 " I actually bought this dress without having tried it on first at David's Bridal. None of my local stores within 500 miles have the dress. I wanted an elegant yet simple dress for my beach wedding, and loved the pictures of this dress on the web site. Thank you to all the previous reviewers for posting pictures! It really helped me make my decision.
Justin Alexander Worldwide - Wedding Gowns, Dresses and Evening wear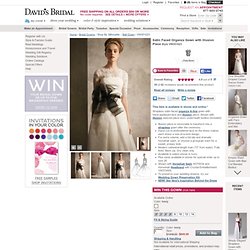 Strapless satin-faced organza A-line gown with hand-appliqued lace and illusion piece. Shown with illusion sleeved piece worn underneath bodice (included). Illusion piece is removable to transform into a strapless gown after the ceremony.
Satin Faced Organza Gown with Illusion Piece
" When I tried this dress on, I spun around in delight and giggled. That is how amazing this dress is, because anyone who knows me can attest that I am not a bubbly person prone to bouts of spinning and giggling. I even hugged this dress once I took it off. It is quite stunning.
V Neck Ball Gown with Fully Draped Skirt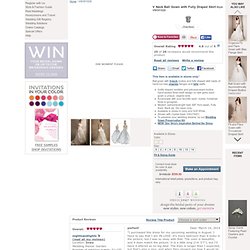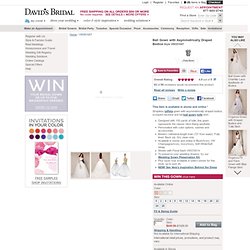 " Since I was 8 years old, I have always known my wedding dress would be a strapless ball gown and even though I didn't know the name of it was tulle, that's the kind of material the skirt needed to be made out of. I walked into David's Bridal with a 600$ limit on my dress and I just could NOT find a thing I liked enough to spend 600$ on. So, I just tried this dress on because I loved it so much.
Ball Gown with Asymmetrically Draped Bodice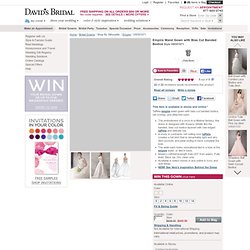 " I fell in love with this dress right away, and after trying on about 30 more, I came back to it as THE dress! Although I loved it as is, I wanted straps, and felt like it added SO much to the dress! The alterations woman, said that it made the dress and should have been created with straps to start with! I also added a colored sash in DB's Peacock Blue, which gave it more of a vintage feel, and brought down the waist line to give me more shape. The colored sash was a hit!
Empire Waist Gown with Bias Cut Banded Bodice
Ball Gown with Corded Lace Bodice and Tulle Skirt
Basket-Weave Organza Ball Gown