Animal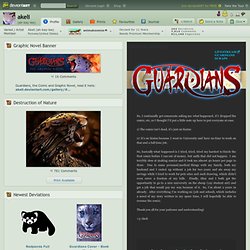 So, I continually get comments asking me what happened, if I dropped the comic, etc, so I thought I'd put a little note up here to put everyone at ease. 1) The comic isn't dead, it's just on hiatus 2) It's on hiatus because I went to University and have no time to work on that and a full time job. So, basically what happened is I tried, tried, tried my hardest to finish the first comic before I ran out of money, but sadly that did not happen. I am terribly slow at making comics and it took me almost 40 hours per page to draw. Due to some personal/medical things with my family, both my husband and I ended up without a job for two years and ate away my savings while I tried to work for pets sites and such drawing, which didn't even cover a fraction of my bills.
akeli on deviantART
If you are waiting to hear from me please give me a nudge! I'm trying very hard to get myself back into the swing of things as I am getting back online here. I've been very out of sorts for the past two weeks and spent a lot of quiet time with my family. It's been a very hard couple of weeks for me.
Plaguedog on deviantART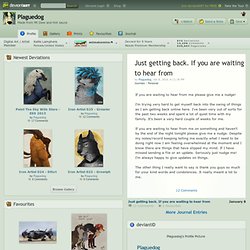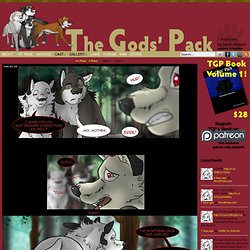 Now that TGP is back in the full swing and I'm sitting on a 6 page buffer (wooo!), I've got some extra time on my hands to focus on other aspects of the comic. And one thing I really wanna dive back into is some fun merchandise for the comic.
*~ The Gods' Pack ~* Updates Mondays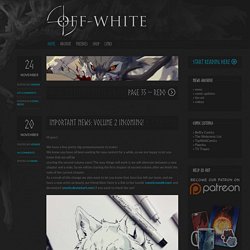 Ok so I think I should update you guys to what is going on - or at least do it more officially than in comments. Two weeks ago Kate's computer caught on fire. That alone obviously sucks but we also were unsure if we had all the "Off-white" files backed on my computer and external hard drives. Fortunately we have. Kate's computer could not be repaired but she already ordered a new one. It will take between a week or two before it arrives.