Gaming News
andriasang.com -- Japanese Game Database
As odd as it is to see Nobunaga and other historical figures paired up with cute little Pokemon for overhead strategy in Pokemon + Nobunaga's Ambition, just imagine if they'd been paired up in a high speed action slasher ala Dynasty Warriors. We may have gotten Pokemon meets Dynasty Warriors had Tecmo Koei's original collaboration idea gone through. In Weekly Famitsu this week, Pokemon chief Tsunekazu Ishihara and Tecmo Koei chief Yoichi Erikawa revealed that the collaboration originally began with the idea of pairing Pokemon with Tecmo Koei's more well known Shin Sangoku Musou (aka Dynasty Warriors) franchise. Tecmo Koei approached Pokemon with the collaboration idea.
Pokemon + Nobunaga's Ambition Was Originally Pokemon Musou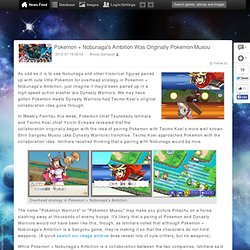 Gamers Heroes, Latest Game Guides, Reviews, News and Cheats
1UP.com: Video Game Reviews, Cheats, and More
Video Games, Cheats, Walkthroughs, Game Trailers, Reviews, News, Previews & Videos at IGN
Hottest Game News
Destructoid: For Gamers. By Gamers. *
Video Games, Video Game Reviews, Cheat Codes, Game Trailers, Gaming News
Video Game Cheats, Reviews, FAQs, Message Boards, and More
Wired.com
Kotaku, the Gamer's Guide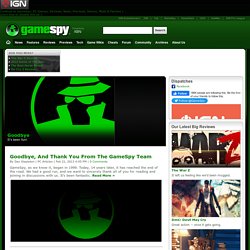 GameSpy: PC Games, Reviews, News, Previews, Demos, Mods & Patches
Outstanding: StarCraft Universe Launches By Taylor Cocke | PC News | Feb 19, 2013 10:22 AM | 11 Comments Remember World of StarCraft? How about StarCraft Universe?
Video Games, Video Game Reviews - GameSpot
Home - GameInformer.com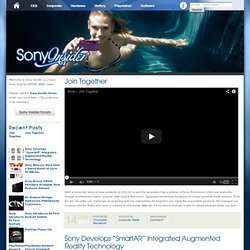 Sony Insider
Right off the press, Sony Japan unveiled two Sony Tablets this early morning: S1 and S2 intricately designed in Sony fashion. Read on the full press release below, view the demo vids and let us know if Sony is back with its ingenuity and uniqueness we so all missed for a while. Sony Announces Optimally Designed "Sony Tablet" with Android 3.0 that Complements Network Services for an Immersive Entertainment Experience -Also strengthening VAIO in expanding PC markets- Sony Corporation ("Sony"), announces "Sony Tablet" that delivers the perfect combination of hardware, content and network with seamless usability for a high-quality, engaging entertainment experience.
Joystiq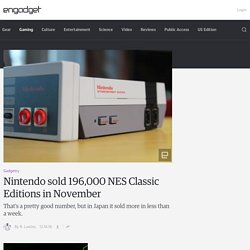 It's not uncommon for a developer to cancel a crowdfunding drive, but it's not often you see a project go dark after exceeding its funding goal - yet that's exactly what TinyBuild Games has done. Though JetGetters, an action game centering on the thrills of hijacking aircraft in flight, pulled in nearly $2,000 more than its initial $50,000 funding goal, TinyBuild has canceled the fundraiser. If you backed the game, don't worry, TinyBuild is not going to walk away with your cash.