China
China, What's Next? China's Parallel Online Universe. To the casual eye, China's social media landscape might look diverse and lively.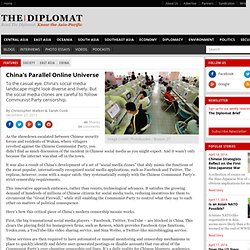 But the social media clones are careful to follow Communist Party censorship. By Christopher Walker & Sarah Cook for The Diplomat December 27, 2011 Facebook0.
ChinaHush. Access Asia. China Blog List: Blogs about Greater China. New Tang Dynasty Television -- english.ntdtv.com. NTDTV's Channel. Video Shows Birds-Eye View of Falcon Hunts 22,129 views 6 months ago Cameras attached to falcons in Belgium reveal the birds' mid-air hunting techniques.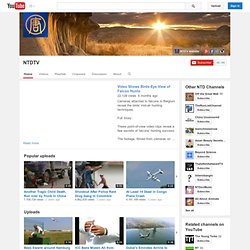 Full Story: These point-of-view video clips reveal a few secrets of falcons' hunting success. The footage, filmed from cameras on the backs and heads of Peregrine and Gyrfalcon/Saker falcon hybrids, shows the birds hunting crows in-flight. ChinaForbiddenNews's Channel. Upload Subscription preferences Loading...
Working... ChinaForbiddenNews Truth About Jiang Zemin.
---