Stuff
Welcome - Hoxton Street Monster Supplies
Longitudinal : Knitty First Fall 2012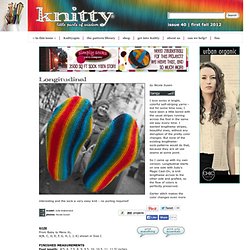 Cast on 18[22, 27, 36, 38, 46, 49, 51, 55, 55, 56] stitches on each end of the circular needle for the foot using Judy's Magic Cast-on. Place a marker after the last cast-on stitch on the bottom needle – this will be used to place the heel – and then cast on 13[18, 25, 31, 38, 38, 42, 41, 44, 42, 49] more stitches onto each needle for the leg. 62[80, 104, 134, 152, 168, 182, 184, 198, 194, 210] sts total – 31[40, 52, 67, 76, 84, 91, 92, 99, 97, 105] on each needle. The bottom needle – the needle with the marker – is the sole needle, and the marker indicated where the heel will be worked. A row of knitting goes down the front of the leg, over the top of the foot, over the toes across the sole, the heel and then up the back of the leg. The toe-cap is worked at the break between the two needles, and the heel is worked on the point with the stitch marker, on the bottom needle. See photo above.
This wonderful woodwork by Kyle Buckner is hard to categorize – contemporary, sure, and custom crafted … but beyond that, these elegantly sculpted tables and chairs seem to span a wide stylistic gap without feeling as if they were created by various designers. The pieces draw on everything from classic hand-made wood furniture to contemporary metal-and-glass home products, but are unified in terms of quality, finish and abstract form. Using traditional stains on top of modern plywood-bending techniques, some items feature over a hundred layers of carefully-assembled slices used to create their dynamic curves. In general, there is a kind of expressive, sculptural and retro-modern look to them in terms of their volumes, oak wood and high-gloss finish choices, but at the same time the use of glass and metal is creative and contemporary.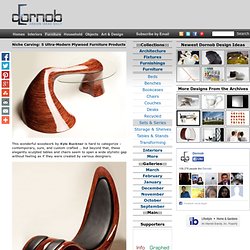 Niche Carving: 5 Ultra-Modern Plywood Furniture Products
Suppress any shocked response and consider how often you end up sitting in something made of leather (or slip your feet into leather shoes, pull out a leather wallet, etc…). There, now let it loose – what do you think of this curious furniture series? It is the real deal – constructed with everything from alligator scales to zebra skins, buffalo pieces to ostrich parts … and more. Horns, tusks and tails make the reality of the mostly-leather creations a present visual factor in a visceral way – anthropomorphic elements (legs and armrests) augment the life-like feel of these furnishings. Creative, creepy or both?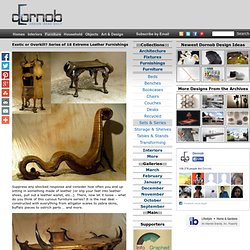 Exotic or Overkill? Series of 18 Extreme Leather Furnishings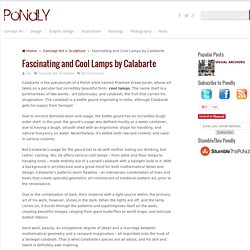 Fascinating Lamps by Calabarte | Pondly
Article by Lily I'm a French full time student and a part-time blogger. I like Pondly because it allows me to share what I find on the Internet, for everyone to see. Calabarte is an artist from Poland. He sculpts elaborated patterns on gourds which come from Senegal.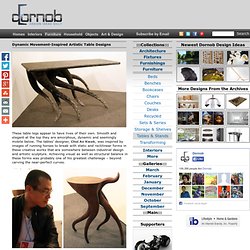 Dynamic Movement-Inspired Artistic Table Designs
These table legs appear to have lives of their own. Smooth and elegant at the top they are amorphous, dynamic and seemingly mobile below. The tables' designer, Chul An Kwak, was inspired by images of running horses to break with static and rectilinear forms in these creative works that are somewhere between industrial design and artistic sculpture. Achieving visual as well as structural balance in these forms was probably one of his greatest challenege – beyond carving the near-perfect curves.
I saw a lampshade made out of the shape below at a friend's house, so I traced the shape and made my own. the lamp i saw used thin plastic for the pieces. I believe the original design for this lamp was done over 30 years ago by the firm Iqlight, they sell pre-cut parts in case you do not want to make the parts yourself. Below is the shape as an image, and i've also attached a DXF file. You will need sheets of paper or plastic that allow light to get through.
Universal lamp shade polygon building kit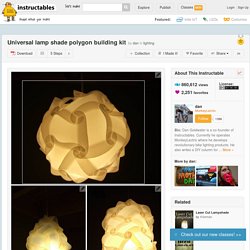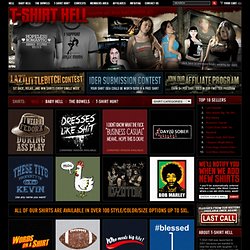 T-Shirt Hell was launched in 2001 because we wanted to heal the world with laughter. 1.5 million shirt sales later, we're still the largest offensive t-shirt company online. Our shirts have been worn by celebrities like Mark Cuban, Lewis Black, Slash, Robert Smith of the Cure & have been featured in magazines like Playboy, Maxim, and Elle Girl. It's comedy. We hope you enjoy it. If you don't, you can go fuck yourself. Or buy something.
T-Shirt Hell: t-shirts, shirts, funny t-shirts, funny shirts, baby shirts
"Logical Conclusion
A Birth Day 100% cotton rag, acid free, thick fine art paper (250 gsm, 15 millimeter thickness).One inch border frames each design for framing.Numbers below indicate inches and are listed as width x height." xml:lang="en"> Hand stretched canvas wraps around the 1.5 inch wood frame.Includes wall hanging hardware.Numbers below indicate inches and are listed as width x height." xml:lang="en"> Case covers sides and back of phone.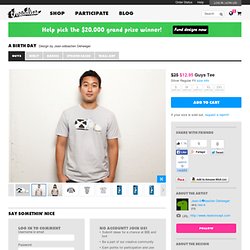 "A Birth Day
"Owls of the Nile
"Doctor-Hoo
"Doctor Pooh" T-Shirts & Hoodies by cubik
aloha and welcome! f you like this elephant tshirt you might like my other elephant tshirts hereSee my full art portfolio hereFollow my blog click hereFollow me on Facebook click hereFollow me on Twitter click herePreview my book Beyond the Stick Figure click hereVisit my youtube videos to see my paintings progress from start to finish click hereListen to Paper Boats song collaboration with Silkwinders (my lyrics/les king music, guitar, vocals/andrea webster – video and vocals) produced recorded by les king aka uncleblack of treetops records click hereI can be contacted any time via email karinlouisetaylor@gmail.com 61 sales of this tee and stickers so far!
"Patchwork Elephant" T-Shirts & Hoodies by Karin Taylor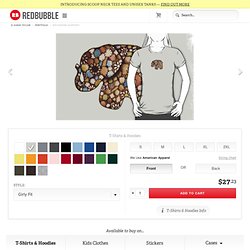 "The Lonliest Automaton" T-Shirts & Hoodies by SHME32
"Aquamarine Mermaid" T-Shirts & Hoodies by sandygrafik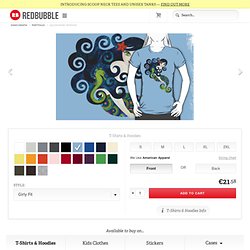 Lovely Aquamarine is a teenage mermaid with beautiful curly blue hair. She loves to swim across the turquoise waves among her best friend, a little sea horse. Kids Tshirts & Hoodies: Aquamarine Art Prints Aquamarine Stickers Coraleen is another beauty from my mermaid series, available as T-shirts and Art Prints
Grocery shopping is the absolute worst. That is, until you return home from grocery shopping and need to unload all of the bags. The One Trip Grip is a shopping bag holding hook that eliminates multiple trips from the car to the kitchen.With a 50 lb. capacity, you'll be able to carry several bags with ease. Urban dwellers will reap even greater rewards from this nifty little tool. Never again will they have to put down the giant jar of Nutella in favor of toilet paper just to save a few crushed fingers on the way home. Via: www.ohgizmo.com
Unloading Groceries, Made Easy