Star Wars
We declare the world as our canvasYarn Bombing - R2D2 in Bellingham, Washington, USA
Droid Disguise | The Drunk Koala
Star Wars UP
Gingerbread AT AT
Star Wars Dog
Mikael 02 : Barf Vader at Growing up with Ed!
tumblrlek6kpncet1qao2myo11280.jpg (JPEG Image, 1024 × 783 pixels) - Scaled (93%)
take-your-son-to-work-day.jpg (JPEG Image, 460 × 316 pixels)
Boba Fett Plays Zelda Song On Accordion
Darth Vader + cape + Utilikilt + unicycle + bagpipe = awesome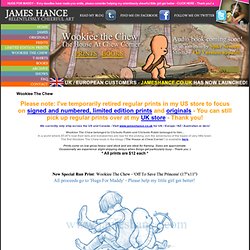 Star Wars in the 100 Acre Wood
Please note: I've temporarily retired regular prints in my US store to focus on signed and numbered, limited edition prints and originals - You can still pick up regular prints over at my UK store - Thank you! We currently only ship across the US and Canada - Visit www.jameshance.co.uk for UK / Europe / NZ / Australian or ders! Wookiee The Chew belonged to Chrisolo Robin and Chrisolo Robin belonged to him...
Layrinth/Star Wars
Life of a Pet AT-AT
Random photo Submit your photo Stumble Thru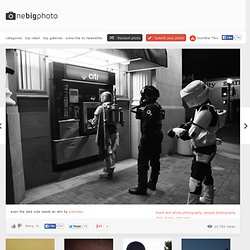 Even the Dark Side needs an ATM
Star Wars Last Supper
Pot Luck Comics
4c11b6d1b1986.jpg (JPEG Image, 790 × 274 pixels)