Comics
Batman brushie brushie batman brushie brushie. In The Spotlight – Poison Ivy. In The Spotlight is a weekly showcase of art created with a particular iconic character in mind.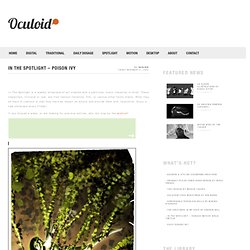 These characters, fictional or real, are from famous literature, film, or various other forms media. What they all have in common is that they have an impact on artists and provide them with inspiration. Enjoy a new showcase every Friday! A Gallery of Very Unique Superhero Art | It's another one of those days where I wish I were an artist, because illustrator Christopher Uminga has me in awe of his talent.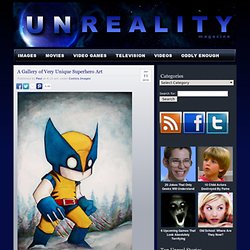 He's created an amazing series of superhero/Star Wars/Ninja Turtles/etc. pictures in his own unique art style, and they're the coolest things I've seen in quite some time. We've got the full gallery for you below and be sure to click on any of the pictures to make them huge with the help of our brand new gallery page! Hooray, we've made it into the 21st century! #17 - Little League Comic. Batman Ridding Superman. Superhero Kids by Andy Fairhurst. 4jgxS.jpg (JPEG Image, 2048 × 1552 pixels) - Scaled (46. Batman and Ironman. Law & Order & Batman. DC Universe, Year 1000. Check out Batman and Robin, the Legion of Doom and the Justice League recast in a rich, medieval universe, as well as the founding document of the ancient JLA and an exclusive look at the backstories Farinas has imagined for these characters.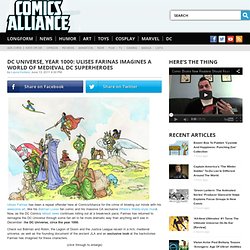 The Dark Ages. It has been nearly 300 years since the fall of the Roman Empire, a time of prosperity and the height of ancient culture. Magnito Toddler.
---