Worlds
Sad Days, October
Virtual Worlds Poised to Become Valuable Work Tools - ReadWriteW
Google Gets Into Virtual Worlds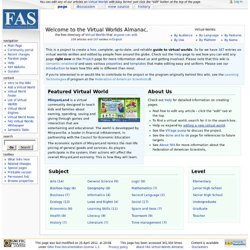 MinyanLand is a virtual community designed to teach kids and families about earning, spending, saving and giving through games and interaction that are entertaining and educational. The world is developped by Minyanville, a leader in financial infotainment, in partnership with the Council for Economic Education The economic system of MinyanLand mimics the real-life pricing of general goods and services. As players participate in the system, their actions will affect the overall MinyanLand economy.
Virtual Worlds Almanac
Daden Navigator Web Browser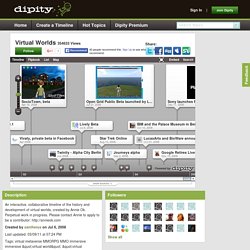 Virtual Worlds Timeline
Sony launches PlayStation Home open beta Dec 11, 2008 Sony Computer Entertainment Inc.
Pelican Crossing
Designing Virtual Worlds