Worlds
Sad Days, October.
Virtual Worlds Poised to Become Valuable Work Tools - ReadWriteW. Google Gets Into Virtual Worlds. Last week, Google released Lively, its own system for building virtual online environments.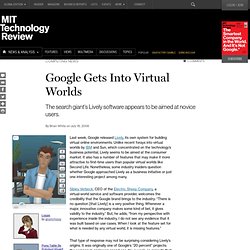 Unlike recent forays into virtual worlds by IBM and Sun, which concentrated on the technology's business potential, Lively seems to be aimed at the consumer market. It also has a number of features that may make it more attractive to first-time users than popular virtual worlds like Second Life. Nonetheless, some industry insiders question whether Google approached Lively as a business initiative or just one interesting project among many.
Sibley Verbeck, CEO of the Electric Sheep Company, a virtual-world service and software provider, welcomes the credibility that the Google brand brings to the industry: "There is no question [that Lively] is a very positive thing. Virtual Worlds Almanac. Daden Navigator Web Browser. Virtual Worlds Timeline. Sony launches PlayStation Home open beta Dec 11, 2008 Sony Computer Entertainment Inc.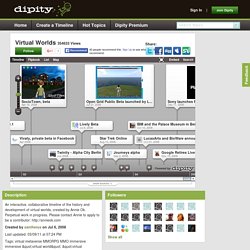 Pelican Crossing. Designing Virtual Worlds.
---