Systems
The architecture that pervades biological networks gives them an evolutionary edge by allowing them to evolve to perform new functions more rapidly than an alternative network design, according to computer simulations conducted at the University of Chicago. The finding is published in the August issue of the journal Nature Physics.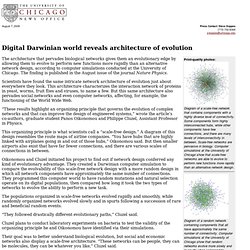 Digital Darwinian world reveals architecture of evolution
robotic sculptures, interactive art inspired by natural systems
AIX, AS/400, DB/2, OS/2, System/360, MVS, VM/CMS, and IBM PC are trademarks of IBM.
The Art of Unix Programming by Eric Raymond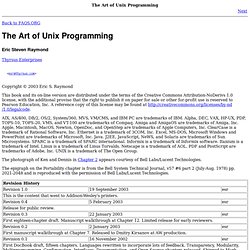 Self-Organising Map
Games Analysis - Types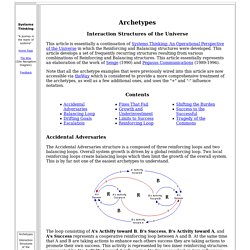 Archetypes: Interaction Structures of the Universe
Interaction Structures of the Universe