Inworld
At Procyon Games, we take board games and card games designed by world-renowned authors and re-implement them within the virtual world of Second Life. "Euro Games" or "Family Strategy Games" feature meaningful decision-making and player interaction. In Second Life, the games have 3D animation, sound effects, an active community of players, and a scoring and ranking system. Game owners can form their own teams and compete against other teams. To purchase a game for yourself, visit the Procyon Games Workshop in Second Life, or use the web interface via SL Marketplace. Select a game from the list at right for more information.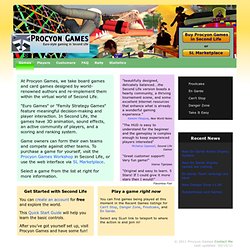 Procyon Games
Maya Realities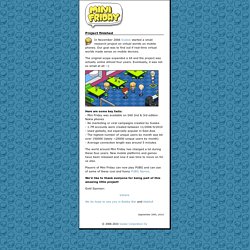 In November 2006 Sulake started a small research project on virtual worlds on mobile phones. Our goal was to find out if real-time virtual worlds made sense on mobile devices. The original scope expanded a bit and the project was actually online almost four years. Eventually, it was not so small at all :-)
Mini Friday
Flying Avatars Admire the Artwork
Attend all of Metaverse U virtually for free
I am very happy to announce that live video from every session at our conference will be streamed into Second Life for free. There are many members of our community who for whatever reason cannot make it to Stanford on February 16th and 17th. We wanted to give them the chance to take part in Metaverse U.
walkie talkie walks
Astoria Exquisite Banquets 1375 West Dundee Rd Buffalo Grove, IL 60089 (847) 392-7500 échange de liens google password to edit a page: secondlife grossiste Image" />
web3dcamp