Feeds
Pages. Twitterfeed. Dedric Mauriac. Original Signal. SMS Text News. Link: BuzzMachine � Blog Archive � The river of news.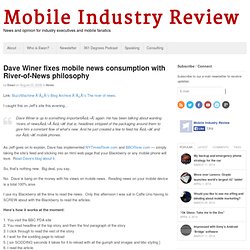 I caught this on Jeff's site this evening… Dave Winer is up to something important… again. He has been talking about wanting 'rivers of news" — that is, headlines stripped of the packaging around them to give him a constant flow of what's new. OPML Renderer » Yabfog. This page and the OPML Renderer are deprecated.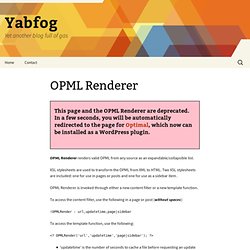 In a few seconds, you will be automatically redirected to the page for Optimal, which now can be installed as a WordPress plugin. OPML Renderer renders valid OPML from any source as an expandable/collapsible list. MappedUp. Tracking the web with Single Page Aggregators. Popurls has quickly grown to be one of my favorite websites helping me keep track what's buzzing around the web.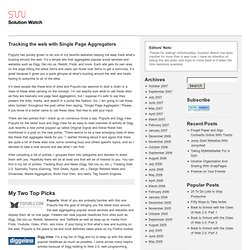 It's a simple site that aggregates popular social services and websites such as Digg, Del.icio.us, Reddit, Flickr, and more. Each site gets its own area on the page listing the latest items and users can hover over items to get a summary. It's great because it gives you a quick glimpse at what's buzzing around the web and beats having to subscribe to all of the sites. BozPages. SpeedyFeed.com : Social Syndication. Alesti RSS Reader.
---