cellularautomata
Get flash to fully experience Pearltrees
Alvin is a cellular automaton.
Study the science of art and the art of science. --Leonardo da Vinci
What is an object?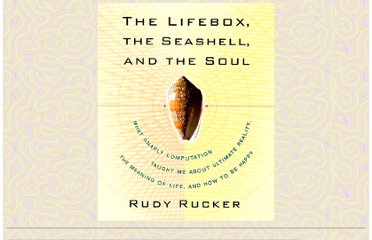 The Lifebox, the Seashell, and the Soul : What Gnarly Computation Taught Me About Ultimate Reality, the Meaning Of Life , and How To Be Happy by Rudy Rucker Basic Books, Paperback, $19, 2006 560 pp, 148 illustrations, with drawings by Isabel Rucker ISBN 978-1560258988
These pages describe how we went about building a Wireworld computer.