Interesting Products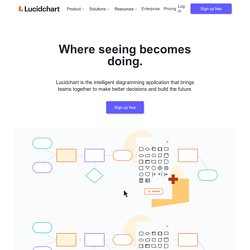 We've redesigned the entire diagramming process to make it as easy as possible. Make flow charts, wireframes, mind maps, and org charts. Try it now Sign up free Diagramming Software Drag and drop shapes onto the canvas to startflowcharting and mapping out a process. There's no learning curve with our free flow chart software—it's easy and intuitive. Try it now Sign up free Wireframes & Mockups From static wireframes to rapid prototypes, web developers can do it all with Lucidchart's wireframe tool.
Now available on iPad, iPhone, and iPod Touch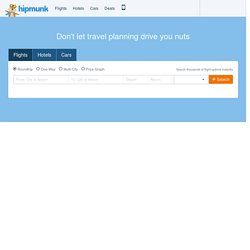 Hipmunk has an iOS app. Get it from iTunes » no thanks Hipmunk has an Android app.
Fotopedia Heritage : celebrating the beauty of the world Fotopedia, in cooperation with the UNESCO World Heritage Centre, is proud to present Fotopedia Heritage, which brings together 20 000 photos, illustrating 890 World Heritage Sites and 3000 points of interests, thanks to the contribution of thousands of photographers and hundreds of curators. It is a free application on iPhone and iPad.
Products - Fotopedia Heritage - Buzz