No-poo
Straight Hair Care | Young Ladies Christian Fellowship
HB's favorite vinegar rinse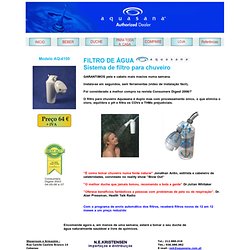 GARANTIMOS pele e cabelo mais macios numa semana. Instala-se em segundos, sem ferramentas (vídeo de instalação fácil).
Aquasana.com.pt - AQ-4100
Chuveiro Ecologico - Lisboa - Casa - Jardim - Móveis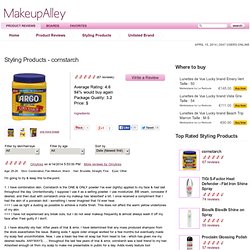 cornstarch reviews
StrawberryViking on 2/4/2013 2:32:00 PM More reviews by StrawberryViking Age: 19-24 Skin: Sensitive, Tan, Not Sure Hair: Other, Other, Other Eyes: Brown
Celebrity Gossip | Fashion | Beauty | The Hollywood Hotspot.com
New Mom Toolkit: How to Use Dry Shampoo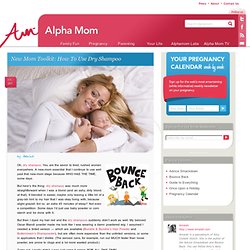 Jul 20 by Amalah
pssst
s Natural Living » How to No-Poo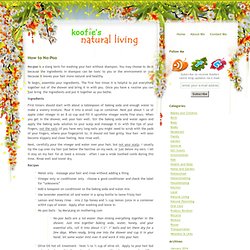 No-poo is a slang term for washing your hair without shampoo. You may choose to do it because the ingredients in shampoo can be toxic to you or the environment or just because it leaves your hair more natural and healthy. To begin, assemble your ingredients.
the no 'poo method