No-poo
Straight Hair Care | Young Ladies Christian Fellowship
HB's favorite vinegar rinse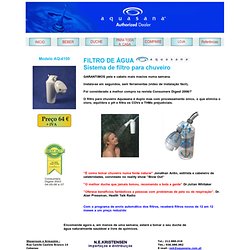 GARANTIMOS pele e cabelo mais macios numa semana. Instala-se em segundos, sem ferramentas (vídeo de instalação fácil). Foi considerado a melhor compra na revista Consumers Digest 2006/7 O filtro para chuveiro Aquasana é duplo mas com processamento único, o que elimina o cloro, equilibra o pH e filtra os COVs e THMs prejudiciais. "É como tomar chuveiro numa fonte natural" Jonathan Antin, estilista e cabeleiro de celebridades, convidado no reality show "Blow Out" "O melhor duche que jamais tomou, recomendo a toda a gente" Dr.Julian Whitaker
Aquasana.com.pt - AQ-4100
Chuveiro Ecologico - Lisboa - Casa - Jardim - Móveis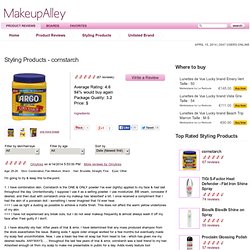 cornstarch reviews
Omykiss on 4/14/2014 5:53:00 PM More reviews by Omykiss Age: 25-29 Skin: Combination, Fair-Medium, Warm Hair: Brunette, Straight, Fine Eyes: Other I'm going to try & keep this to-the-point. 1. I have combination skin. Cornstarch is the ONE & ONLY powder I've ever (lightly) applied to my face & had last throughout the day.
Celebrity Gossip | Fashion | Beauty | The Hollywood Hotspot.com
New Mom Toolkit: How to Use Dry Shampoo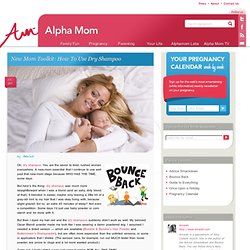 Jul20 by Amalah Oh, dry shampoo. You are the savior to tired, rushed women everywhere. A new-mom essential that I continue to use well past that new-mom stage because WHO HAS THE TIME, some days. But here's the thing: dry shampoo was much more straightforward when I was a blond (and an ashy, dirty blond at that).
pssst
s Natural Living » How to No-Poo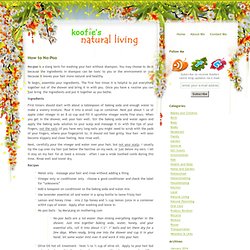 No-poo is a slang term for washing your hair without shampoo. You may choose to do it because the ingredients in shampoo can be toxic to you or the environment or just because it leaves your hair more natural and healthy. To begin, assemble your ingredients.
Hi all,I've been no poo for about a year and 8 months. I've really enjoyed my experience and got some wonderful results, but I seem to have reached a point where I've encountered several issues and don't know what to change in my routine anymore. If I don't do something different quickly, I might have to give it up entirely.Let me explain myself... First of all, this is my current routine :I wash twice a week.Once with 3/4tsp BS dissolved in boiling water followed by a nettle tea rinse, containing about 2 tsp of white vinegar. I also add EO such as Tea Tree, Rosemary, Lavender and Lemon.For the other wash, I use 3 egg yolks blended in about a cup of water, followed by the same rinse as before.My hair is fairly long, thick and very straight. Now what has been problematic lately, is that my ends are breaking A LOT.
the no 'poo method