Iphone cases
kleckerlabor
Techniken MKII Galaxy S3 Schutzhüllen von Zazzle
Schütze Dein iPhone 5 mit einer individuell gestaltbaren Barely There Case-Mate Hülle von Zazzle.
Technics SL-1200MK2 iphone 5 case
fplus
kleckerlabor : #Technics MKII #iPhone 5 Cover
DJ Plattenspieler Technics MKII iPhone 5 Cover von Zazzle
Case-Mate-Fall Ricardo Villalobos von Zazzle
Bulldog Schutzhülle Fürs iPhone 4 von Zazzle
Pinterest Pins
Kleckerlabor Blog - Bielefeld, Germany - Arts & Entertainment - Pinvolve
Halloween
French Bulldog iPod Touch Case
Kleckerlabor: Home: Zazzle.com Store
Fashion #002 Samsung Galaxy Case
If you've enjoyed the drawings and illustrations , why not help me spread the word with one of these excellent options. Subscribe the Blog Feed!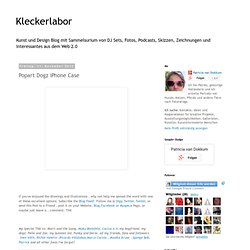 Popart Dogz iPhone Case
Popart Dogz iPhone Case
Pink Paisley Skin Fürs Iphone 4 von Zazzle