Imagenes
PicsLikeThat - visual image search on fotolia
Dibujar!
Wall, una nueva aplicación de fotografía social pensada para grupos y eventos masivos
ColorTheory_Screen_White.jpg from paper-leaf.com
HITLabNZ - colAR
colAR is a computer program that brings colouring book pages to life with the magic of Augmented Reality! You can colour in the book pages and then see them come to life as they pop out of the page as three dimensional models on your computer screen. To print coloring pages, go to www.colARApp.com. After receiving overwhelming positive feedback and awards at conferences around the world, Puteko Limited was founded to commercialize the colAR technology.
Crear esquemas de color, combinaciones de prueba de color - Colorspire
12 Amazing y liberar recursos Foto de archivo
There are various components, from typography to colors, that makes a design impressive. Photos used are definitely one of the most important factors. Today, almost any type of photo we can dream of exists in the web. And, thankfully, there are many stock photo websites which helps us find them easily. Here is a list of 12 free stock photo resources that you must bookmark: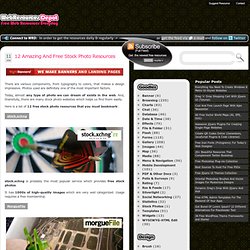 Hans Steffens La web es sin duda un medio visual. Es por ello que aquellas páginas que poseen una imagen atractiva, suelen destacarse más sobre aquellas que tienen solo texto. No obstante la tarea de buscar imágenes para cada tipo de contenido, puede resultar difícil, sobre todo si tenemos en cuenta que la gran mayoría de fotos que habitan en Internet, están protegidas con copyright y su uso no autorizado puede traer serios problemas. Por fortuna, existen muchos sitios web que usted puede consultar para encontrar imágenes que se ajusten a su contenido y que además de tener licencia (legales), se encuentran disponibles de manera gratuita.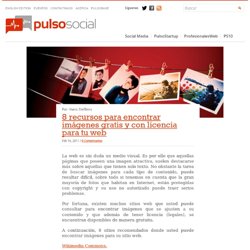 8 recursos para encontrar imágenes gratis y con licencia para tu web | Pulsosocial
Minus - Share simply.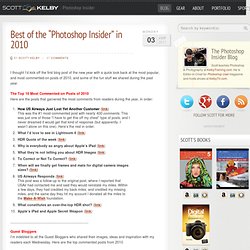 Best of the "Photoshop Insider" in 2010 « Scott Kelby's Photoshop Insider Blog » Photoshop & Digital Photography Techniques, Tutorials, Books, Reviews & More
I thought I'd kick off the first blog post of the new year with a quick look back at the most popular, and most commented-on posts of 2010, and some of the fun stuff we shared during the past year. The Top 10 Most Commented-on Posts of 2010 Here are the posts that garnered the most comments from readers during the year, in order: How US Airways Just Lost Yet Another Customer (link) This was the #1 most-commented post with nearly 400 comments. This was just one of those "I have to get this off my chest" type of posts, and I never dreamed it would get that kind of response (but apparently, I wasn't alone on this one).
21 Settings, Techniques and Rules All New Camera Owners Should Know
Personalized Photo Books, Cards, and Calendars | Mixbook
Creative Spaces | Home | British Museum
Whether you've got a brand new computer with Windows 7, or you've been using your PC for quite sometime, here are a few Windows tips and tricks that you probably didn't already know. These tweaks will help do things easier, like get your desktop the way you've always wanted it, or help out with troubleshooting problems. They can also lend a hand in getting your computer working smoother than before. Problem Steps Recorder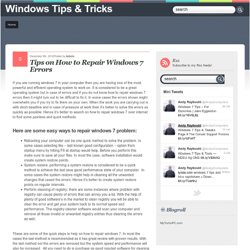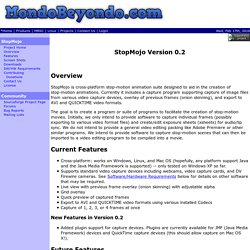 Overview StopMojo is cross-platform stop-motion animation suite designed to aid in the creation of stop-motion animations. Currently it includes a capture program supporting capture of image files from various video capture devices, overlay of previous frames (onion skinning), and export to AVI and QUICKTIME video formats.
StopMojo - Stop Motion Animation Capture Suite
Classroom: Mobile Maker
Gallery - Picassohead
Jackson Pollock by Miltos Manetas, original design by Stamen, press any key to s
BigHugeLabs: Do fun stuff with your photos
rsizr - intelligent image resizing
Snipshot: Edit pictures online
Pixenate - Edit photos online, fast and easily - No plugins required.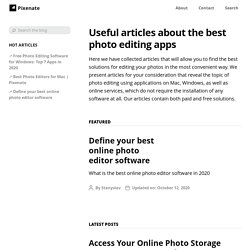 Use an image stored on your computer or camera. (make sure your camera is connected and turned on.) Facebook users click the blue button to let Pixenate edit your facebook photos from the comfort of Facebook.com
picplz
Photo Sharing. Your Photos Look Better Here.
Photo Editing, Photo Sharing
Photo editor online - Pixlr.com edit image
Si quieres enseñar a tus alumnos a retocar o modificar imágenes y no tienes acceso a Photoshop, no sabes manejarlo, o quieres enseñar aplicaciones más fáciles, os mostramos un listado de sitios gratuitos donde poder modificar imágenes. Hoy en día encontramos una serie de servicios web mediante los cuales podemos realizar la mayoría de las tareas ofimáticas que necesitamos; para hacer la mayoría de las cosas, basta con disponer de un navegador y conexión a internet. PIXENATE: se trata de un editor online que no necesita descargarse ni tener instalado ningún software para poder usarlo.
Herramientas de edición de imágenes online | Educa con TIC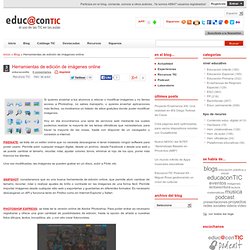 Gravatar: tu imagen en la red | Educa con TIC
Laboratorio vírtual para el estudio del Sistema Diédrico

Esta es una aplicación web para el estudio del Sistema Diédrico en materias como Dibujo Técnico, Educación Plástica y Visual y Tecnología. Está construida íntegramente en Flash para potenciar la interactividad y comprender así mejor el tema. En este sentido flash me permite construir una especie de laboratorio virtual donde el alumno puede experimentar con los contenidos y realizar pruebas de autoevaluación interactivas de gran interés educativo. Sin embargo la accesibilidad es un problema, que he intentado solventar con las siguientes actuaciones que facilitan la navegación para personas con diversas discapacidades: 1.
Normalización
Pagina nueva 1
inicio.swf (application/x-shockwave-flash Objeto)
instagr.am
Crear presentaciones de diapositivas, compartir y retocar fotos