Workouts
Firm Butt Yoga. The trainer Peter Seamans, yoga instructor at One Boulder Fitness in Colorado, created this flowing series of poses to keep your behind beautiful.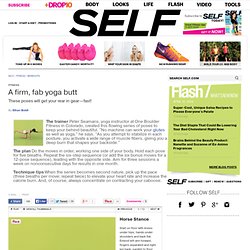 "No machine can work your glutes as well as yoga," he says. "As you attempt to stabilize in each posture, you activate a wide range of muscle fibers, giving you a deep burn that shapes your backside. " The plan Do the moves in order, working one side of your body. Jennifer Aniston's Flat Abs. Yoga Podcasts. Customer Reviews Don't Even Bother . . . by zukigirlzukigirl If you are a serious yoga devotee . . .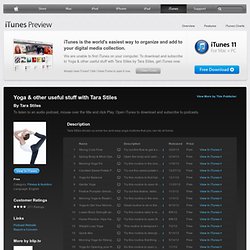 GAIN Fitness - Personal Trainer Quality Workouts - StumbleUpon. 4 Great Core Exercises To Help Flatten Your Abs & Don't Eat Dirt - StumbleUpon. Everyone wants flatter abs, and a lot of people try to "spot reduce" by doing ab exercises to try to get them.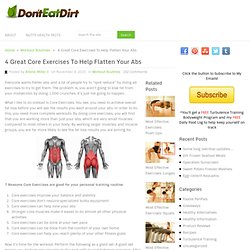 The problem is, you aren't going to lose fat from your midsection by doing 1,000 crunches. It's just not going to happen. What I like to do instead is Core Exercises. Get Toned Fast.
---