Workouts
Firm Butt Yoga
Jennifer Aniston's Flat Abs
Customer Reviews Don't Even Bother . . . by zukigirlzukigirl If you are a serious yoga devotee . . . Don't Even Bother!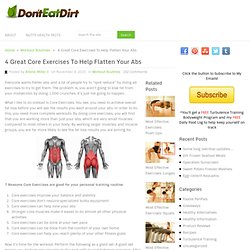 Everyone wants flatter abs, and a lot of people try to "spot reduce" by doing ab exercises to try to get them. The problem is, you aren't going to lose fat from your midsection by doing 1,000 crunches. It's just not going to happen. What I like to do instead is Core Exercises.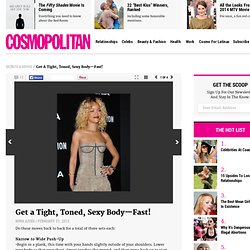 Do these moves back to back for a total of three sets each: Narrow to Wide Push-Up •Begin in a plank, this time with your hands slightly outside of your shoulders. Lower your body so that your chest almost touches the ground, and then press back up to start. •Repeat, but this time, place your hands even further away from your shoulders (about 4 or 5 inches).
Get Toned Fast