Programming
You can now download Visual Studio 2010 projects that contain all the samples targeting .NET Framework 4.The samples environment for Microsoft Chart Controls for .NET Framework contains over 200 samples for both ASP.NET and Windows Forms. The samples cover every major feature in Chart Controls for .NET Framework. They enable you to see the Chart controls in action as well as use the code as templates for your own web and windows applications.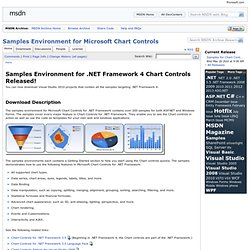 A true story about survival in the Adirondack Mountains. The park covers 6.1 million acres, a land area greater than Vermont, or than Yellowstone, Yosemite, Grand Canyon, Glacier, and Great Smoky Mountains National Parks combined. The Adirondacks are also home to thousands of black bears, deadly snakes, and countless other dangers. Abandoned in the middle of the park with no survival experience and very few supplies, the entire journey was documented and filmed. Click here to watch the whole series! Welcome to thenewboston, the ultimate source for free video tutorials on the internet!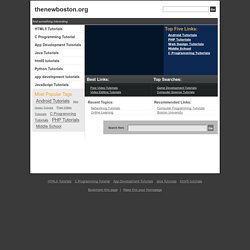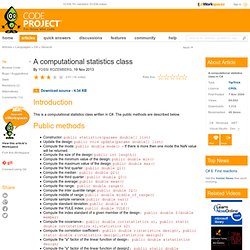 A computational statistics class
Download source - 4.34 KB Introduction This is a computational statistics class written in C#. The public methods are described below.
++ IT 지식관리 채널 프리렉 ++
데브피아 :: 개발자 천국을 꿈꾸는 국내 최대의 SW 포탈
Visual Studio 2010 공식 팀 블로그 @vsts2010 :: Welcome to Dynamic C#(1) - 첫만남.
-너 F#쓰던 넘이자나, Dynamic C#은 뭐냐. 안녕하세요. Welcome to F#이라는 앞뒤도 안맞고 내용도 부실하며, 불친절한 포스트를 남발하고 있는 강보람(워너비)입니다.