Economics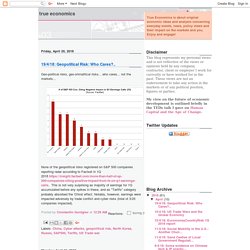 This is an unedited version of my Sunday Times column for January 5, 2013. 2014 is the year of hope, arriving on foot of a renewed momentum in the economies of the U.S., U.K. and, since the beginning of the last quarter, the euro area. As welcome as these positive developments might be, any serious case for the economic fortunes revival in 2014 will have to stand against a rigorous analysis of risks and opportunities that are likely to emerge this year. Some are short-term; others are longer running themes signifying profound evolutionary transformations in the world of advanced economies. Here are my top five picks for the economic risks and opportunities that are likely to mark 2014 the Year of Change. 1.
True Economics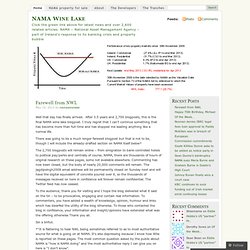 NAMA Wine Lake
Table of the Week This week, the European statistics agency, Eurostat published the latest GDP data for the EU and selected non-EU countries. Nine of the 27 EU countries are clearly in recession with two successive quarters of negative GDP growth, but as we know on here, Ireland too is in recession because although its change in Q4,2012 was officially logged as 0.0% or -0.0%, it is actually -0.047% which confirms a second quarter of GDP contraction.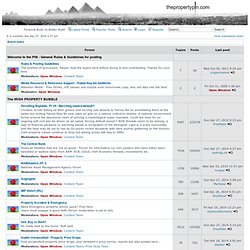 Revolting Republic, Pt VII - Marching toward default? Civilians revolt! Eating all their greens and serving just deserts to Fianna Fail by annihilating them at the ballot box ending Fianna Fails 80 year palm oil grip on a nations collective destiny. A national Government forms around the delusional claim of winning a mythological super mandate.
The Property Pin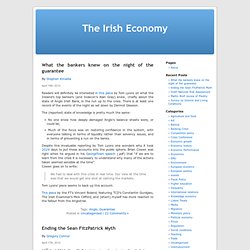 From Brendan Kennelly at NUIG The Obesity Problem: Insights and analysis from economics, medicine and public health The Health Economics and Policy Analysis research group at NUI Galway is delighted to announce that it will host a one day conference on obesity on January 17, 2014. Obesity is a complex, interdisciplinary problem that involves genetics, physiology, the environment, psychology, and economics.
The Irish Economy