Economics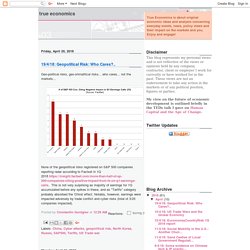 This is an unedited version of my Sunday Times column from March 30, 2014 The unemployment crisis has not passed unnoticed in many households. Ours' is no exception. Back in 2008, for a brief period of time, both of us found ourselves out of jobs. Thankfully, the spell was very short-lived. Then, in 2011, over a couple of months, I was dusting out my CV for unplanned updates.
True Economics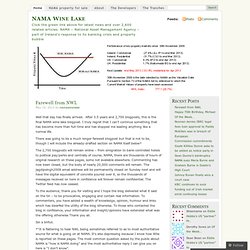 NAMA Wine Lake
Table of the Week This week, the European statistics agency, Eurostat published the latest GDP data for the EU and selected non-EU countries. Nine of the 27 EU countries are clearly in recession with two successive quarters of negative GDP growth, but as we know on here, Ireland too is in recession because although its change in Q4,2012 was officially logged as 0.0% or -0.0%, it is actually -0.047% which confirms a second quarter of GDP contraction.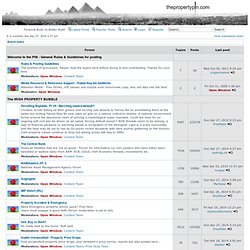 Revolting Republic, Pt VII - Marching toward default? Civilians revolt! Eating all their greens and serving just deserts to Fianna Fail by annihilating them at the ballot box ending Fianna Fails 80 year palm oil grip on a nations collective destiny. A national Government forms around the delusional claim of winning a mythological super mandate.
The Property Pin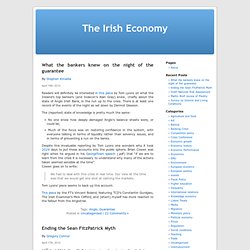 The CSO have published the Q4 2013 update of the IIP data. These are important data but, as with many macro aggregates on the Irish economy, establishing meaningful trends can be difficult. In the data the totals look enormous but the IFSC sector has foreign assets of €2,390 billion and foreign liabilities of €2,394 billion for a net external liability of just €4 billion. It is possible to generate some ridiculously large external debt figures for Ireland by including the liabilities of the IFSC but they are wholly matched by foreign assets. The net international investment position of the non-IFSC sector improved significantly in the final quarter of 2013, moving from –€172 billion to –€150 billion.
The Irish Economy