Blogs
[Editor of the Irish Times - Kevin O'Sullivan] Sometimes, however, things fly in under the editorial radar. Martyn Turner's cartoon [above] on Wednesday is a case in point. In making a legitimate argument about the debate over priestly responsibility for reporting child abuse and the concerns for the seal of the confessional, Turner also took an unfortunate and unjustified sideswipe at all priests, suggesting that none of them can be trusted with children. This has, unsurprisingly, caused considerable offence and we regret and apologise for the hurt caused by the cartoon whose use in that form, we acknowledge, reflected a regretable editorial lapse.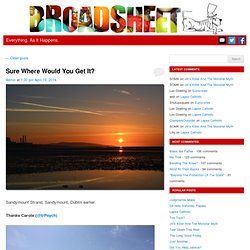 Broadsheet.ie
Statins have no side effects? What our study really found, its fixable flaws, and why trials transparency matters (again). Hi there, sorry to be absent (dayjob!). I was surprised to see a study I'm a co-author on getting some front page media play today, under the headline "Statins 'have no side effects'".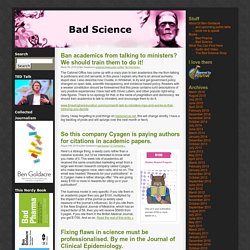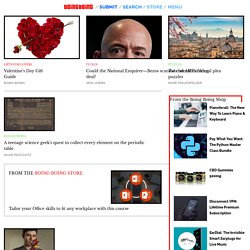 Caroline Siede at 7:00 pm Sat, Apr 19, 2014 • 4 It's good to be back in the Clone Club. The return of Orphan Black quite literally hits the ground running and never lets up in this action-packed, clone-filled premiere. "Nature Under Constraint And Vexed" reintroduces almost every major player from season one, readjusts the show's antagonistic forces, and ends with a bombshell reveal.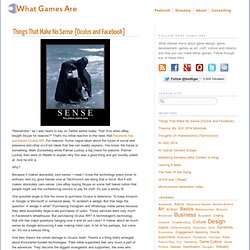 "Remember," as I was heard to say on Twitter earlier today, "that time when eBay bought Skype for reasons?" That's my initial reaction to the news that Facebook has purchased Oculus Rift. For reasons.