Satire
Hello! | TSTO
In 1873, the British scholar and traveller Professor Basil Hall Chamberlain visited Japan. He recorded his views of the nation's music in his subsequent book, Japanese Things: Being Notes On Various Subjects Connected With Japan. "Music," he wrote, "if that beautiful word must be allowed to fall so low as to denote the strummings and squealings of Orientals, is supposed to have existed in Japan since mythological times ... but (its) effect is not to soothe, but to exasperate beyond all endurance the European breast." German television presenter Harald Schmidt in a bobsled costume during a TV show. Photograph: Joerg Carstensen/EPA Today this view seems shameful; we can see that it was not, as Chamberlain assumed, that Japan had no musical ability, but that it had no musical tradition that a Victorian professor could recognise.
m.guardian.co.uk
MC Hammer vs Vanilla Ice
IMMIGRATION has fallen after people finally bothered to find out what Britain is actually like. ENGLISH is evolving in the wrong direction thanks to text messaging and social media. IN a landmark legal ruling, Jesus will receive 2.4% of total UK present sales revenue. THE thing where everyone gets their news has promised to find out what a 'Leveson' is. APPRECIATORS of super strength lager's complex flavours feel they are being victimised by the government. AS Peter Jackson's premieres, Tolkien's easygoing fans are definitely not interested in picking holes in it.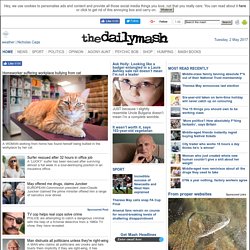 we're not a big hit with the Latinos, demographic data suggests.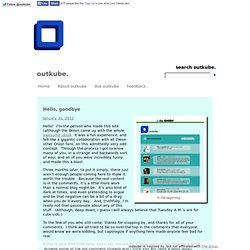 Support fybromyalgia. If there's one thing the medical establishment loves to do, it's invent new diseases. There's no downside: they can create and sell more medicines, and if they don't "work," there's no problem, because the symptoms didn't exist anyway. Win-win! Here are the five most egregious examples of current fake diseases. If your doctor claims you have one of these, steer clear, file a complaint, and choose a new one.