Utilities Applications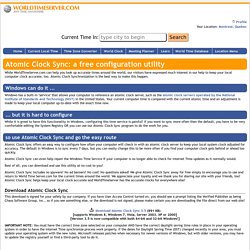 Atomic Clock Sync Information from worldtimeserver.com
While WorldTimeServer.com can help you look up accurate times around the world, our visitors have expressed much interest in our help to keep your local computer clock accurate, too.
(Dagbladet): Programvare til PC og Mac kan være dyrt, men det finnes heldigvis gratisalternativer for de aller fleste oppgavene du vil utføre, om det er å brenne en CD, redigere bilder eller beskytte PCen mot virus og hackerangrep. Mange av gratisvariantene er basert på åpen kildekode slik at alle som vil, kan være med på å videreutvikle disse. Noen selskaper slipper også forenklede gratisversjoner av applikasjoner de vanligvis tar betalt for.
Her er 35 gratisprogrammer du ikke kan greie deg uten - tema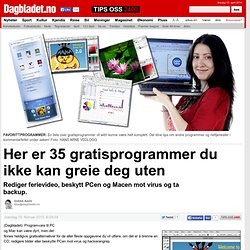 The Best Free Software (2007) - My Favorite Free Programs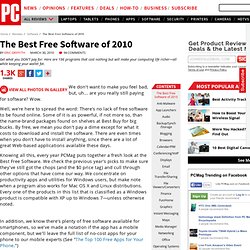 Get what you DON'T pay for: Here are 196 programs that cost nothing but will make your computing life richer—all while keeping your wallet fat. We don't want to make you feel bad, but, uh... are you really still paying for software? Wow.