Vegetarian
How to Make Your Own Sun-Dried Tomatoes From Your Garden - easy and illustrated! How to Make Homemade Sun-Dried Tomatoes, From Tomatoes from Your Garden - Easily!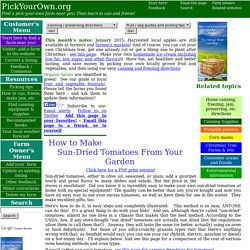 With Step-by-step Photos, Recipe, Directions, Ingredients and Costs This month's notes: April 2014: Spring is just around the corner. Strawberries are here in Florida, Texas and California, next in late March and April for much of the South, then in May for most of the country and June in cooler northern areas. Salad. Easy Vegetable Pot Stickers Recipe. During the past few weeks, I've been a mean cooking machine.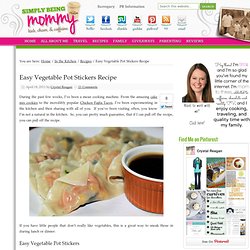 From the amazing cake mix cookies to the incredibly popular Chicken Fajita Tacos, I've been experimenting in the kitchen and then sharing with all of you. If you've been visiting often, you know I'm not a natural in the kitchen. Vegetables.
Vegetables
---