Love the Kitchen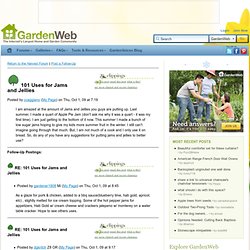 Here's a couple of recipes to use excess marmalade: Dreamy Orange Cheesecake Dip From the Cooking Forum (and I forgot to record who posted it) 1 8 oz. pkg reduced fat cream cheese-softened 1/2 cup orange marmalade 1/2 teaspoon vanilla
101 Uses for Jams and Jellies - Harvest Forum
Better Living Through Homemade Yogurt | GOOD
I love fruit leather, but those little single packages that they sell at the grocery store are expensive. I knew there had to be a better way and thanks to Google, I found that, yes, it was possible to make fruit leather at home without a food dehydrator. I was a little bit worried when I saw people saying that it took 18 hours to make fruit leather in an oven, but it only took mine a little bit under 5 hours.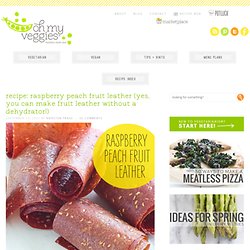 Make Fruit Leather without a Dehydrator! Raspberry Peach Fruit Leather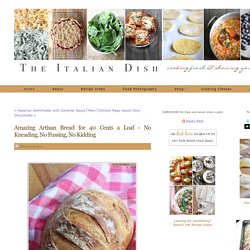 What if I told you that instead of buying bakery bread for four or five dollars a loaf, you could make delicious handmade bread whenever you wanted, at a fraction of the cost and it is so easy a kid could do it? Well, read on because this method of making artisan bread at home will change your life. You can make incredible bread without having to do all the usual time consuming tasks of breadmaking : no need to make a new batch of dough every time you want breadno need to proof yeastno need to make starters or prefermented doughno kneading!
Farmer, Fannie Merritt. 1918. The Boston Cooking-School Cook Book
5 Powerful Foods that Lower Your Blood Pressure Are you eating enough of these 5 amazing foods that help reduce high blood pressure? by Frank ManganoConsumer Health AdvocateAuthor of the popular book: Blood Pressure Miracle Did you know that stroke and coronary heart disease still remain to be on the list of the top three main causes of death in the USA?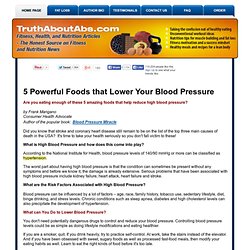 5 powerful foods that help reduce blood pressure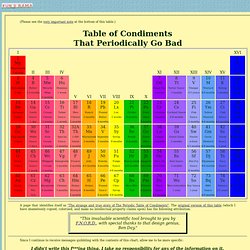 (Please see the very important note at the bottom of this table.) A page that identifies itself as "The strange and true story of The Periodic Table of Condiments". The original version of this table (which I have shamelessly copied, colorized, and make no intellectual property claims upon) has the following attribution:
My World and Welcome... Info Pages: Table of Condiments
Cooking, Baking Recipes & techniques