Love the Kitchen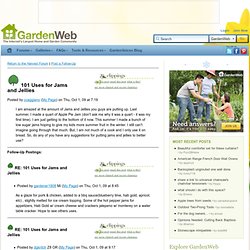 Here's a couple of recipes to use excess marmalade: Dreamy Orange Cheesecake Dip From the Cooking Forum (and I forgot to record who posted it) 1 8 oz. pkg reduced fat cream cheese-softened 1/2 cup orange marmalade 1/2 teaspoon vanilla
101 Uses for Jams and Jellies - Harvest Forum
Better Living Through Homemade Yogurt | GOOD
Boing Boing's Xeni Jardin explains how fast people can still enjoy slow food. When the economy took a nosedive, I did the same thing a lot of other Americans did: I looked at my household expenses and my lifestyle with newly frugal eyes, and began thinking about costs and personal priorities in new ways.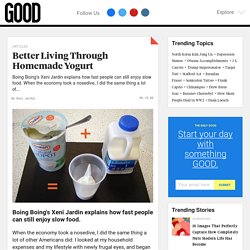 I love fruit leather, but those little single packages that they sell at the grocery store are expensive. I knew there had to be a better way and thanks to Google, I found that, yes, it was possible to make fruit leather at home without a food dehydrator. I was a little bit worried when I saw people saying that it took 18 hours to make fruit leather in an oven, but it only took mine a little bit under 5 hours.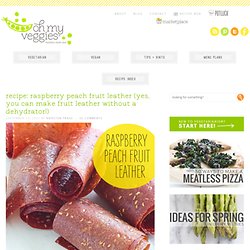 Make Fruit Leather without a Dehydrator! Raspberry Peach Fruit Leather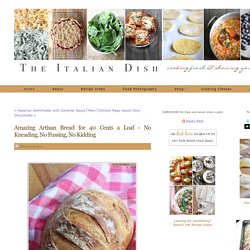 What if I told you that instead of buying bakery bread for four or five dollars a loaf, you could make delicious handmade bread whenever you wanted, at a fraction of the cost and it is so easy a kid could do it?
Farmer, Fannie Merritt. 1918. The Boston Cooking-School Cook Book
5 Powerful Foods that Lower Your Blood Pressure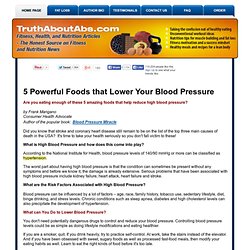 5 powerful foods that help reduce blood pressure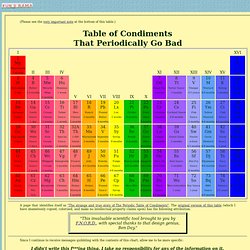 (Please see the very important note at the bottom of this table.) A page that identifies itself as "The strange and true story of The Periodic Table of Condiments". The original version of this table (which I have shamelessly copied, colorized, and make no intellectual property claims upon) has the following attribution:
My World and Welcome... Info Pages: Table of Condiments
Cooking, Baking Recipes & techniques