Cakes
I couldn't believe my eyes this week when I saw the ad for Pumpkin Spice Lattes in my local Starbucks. Pumpkin Spice already? But there's still a little more summer to be had, isn't there? Of course, it was impossible to stay upset for too long; after all, this is lovely pumpkin -- one of my favorite flavors of all time -- that we're talking about! So, I ransacked my pumpkin-flavored recipes to find this one for Pumpkin Cupcakes. You'll recognize that it's a classic, but the cinnamon in the Cream Cheese Frosting gives it a little something extra.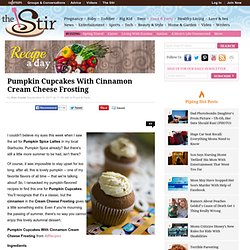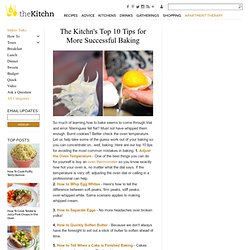 The Kitchn's Top 10 Tips for More Successful Baking | Apartment Therapy The Kitchn
So much of learning how to bake seems to come through trial and error. Meringues fell flat? Must not have whipped them enough. Burnt cookies? Better check the oven temperature. Let us help take some of the guess work out of your baking so you can concentrate on...well, baking.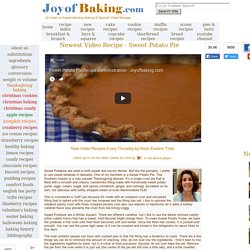 Contact Us Privacy Policy Joyofbaking On Twitter Stephanie Jaworski+ Find us on Google+
Amalfi lemon tart
1. For the pastry filling: place the lemon zest, lemon juice, sugar and butter into a Bain Marie and heat over a medium heat, whisking until the butter has melted and the mixture is well combined. (Do not allow the mixture to boil, or the eggs will curdle when you add them to the pan.) 2.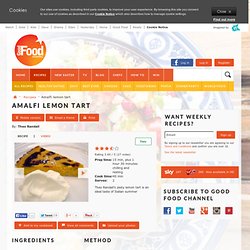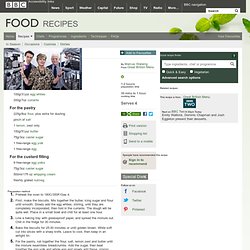 Custard Tart
<div id="blq-no-js-banner"><p>For a better experience on your device, try our <a href="http://m.bbc.co.uk">mobile site</a>.</p></div> Cookies on the BBC website We use cookies to ensure that we give you the best experience on our website. We also use cookies to ensure we show you advertising that is relevant to you. If you continue without changing your settings, we'll assume that you are happy to receive all cookies on the BBC website.
Cinnamon Swirl Bread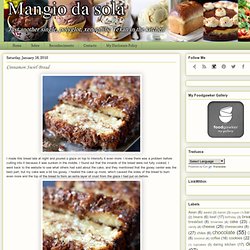 I made this bread late at night and poured a glaze on top to intensify it even more. I knew there was a problem before cutting into it because it was sunken in the middle. I found out that the innards of the bread were not fully cooked. I went back to the website to see what others had said about the cake, and they mentioned that the gooey center was the best part, but my cake was a bit too gooey.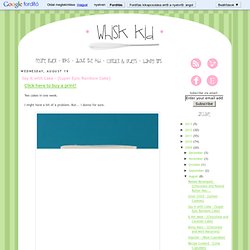 Click here to buy a print! Two cakes in one week. I might have a bit of a problem.
My husband will tell you that his favorite dessert my chocolate caramel cheesecake, the orange-chocolate bundt cake, Mom's chocolate chip sour cream coffee cake or the bourbon-pumpkin cheesecake but don't believe him — he lies. Alex's favorite cake looks comes from either Billy's or Magnolia bakery, looks to him like "opened Oreos" and is called an icebox cake. It is also, I am so sorry to say, a bit of a sham.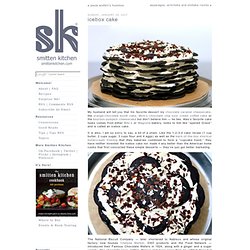 icebox cake
Dear Sweet Billie From My Church kindly shared her Italian Cream Cake recipe with me today. And now, because you're equally dear and sweet, I'm sharing it with you. I'll bake you one soon with lots of detailed photos, but for now I'll just revel in the leftovers and simply share the recipe—which really speaks for itself. If you've never listened to me before, and I wouldn't blame you if you haven't, please listen to me now: You want to make this cake. Thank you, Billie!
Billie's Italian Cream Cake Recipe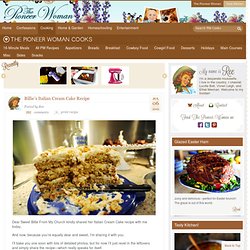 Brian is a man that loves to double down on his chocolate. His favorite cake in the world, one that his grandmother makes for him specifically every time we visit her in West Virginia, is chocolate cake with fudgey chocolate frosting. His birthday was two weeks ago, and of course you know I had to do it up right by making his version of cake bliss.