Baking Breads
Pepperoni Pizza Puffs Recipe. TGIF, friends.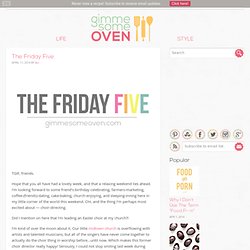 Hope that you all have had a lovely week, and that a relaxing weekend lies ahead. I'm looking forward to some friend's-birthday-celebrating, farmers-marketing, coffee-(friends)-dating, cake-baking, church-enjoying, and sleeping-inning here in my little corner of the world this weekend. OH, and the thing I'm perhaps most excited about — choir-directing.
Did I mention on here that I'm leading an Easter choir at my church?! I'm kind of over the moon about it. Pizza From Scratch. Kettle pizza. Pizza From Scratch. Fried Dough Mozzarella Bites. These weren't as crazy amazing(cramazing?)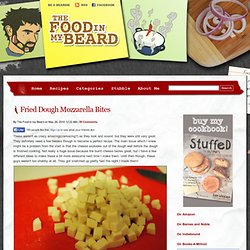 As they look and sound, but they were still very good. They definitely need a few tweaks though to become a perfect recipe. The main issue which I knew might be a problem from the start is that the cheese explodes out of the dough well before the dough is finished cooking. Bread/Pastry recipes.
Naan Bread.
---