Embroidery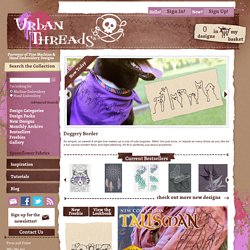 I love your designs, in fact they were what inspired me to begin embroidering again. - Abby A friend just told me about Urban Threads. I like it!
Basic Hand-Embroidery Stitches
I hope you find this needlework dictionary useful and with it able to improve your hand embroidery skills. To assist those who are new to the craft of hand embroidery I have categorised each stitch as to its degree of difficulty. An icon of a single pair of scissors indicates that the stitch is easy to work and you should not hesitate to try it.